Cross country skier rescued after falling through ice on Lake McCarrons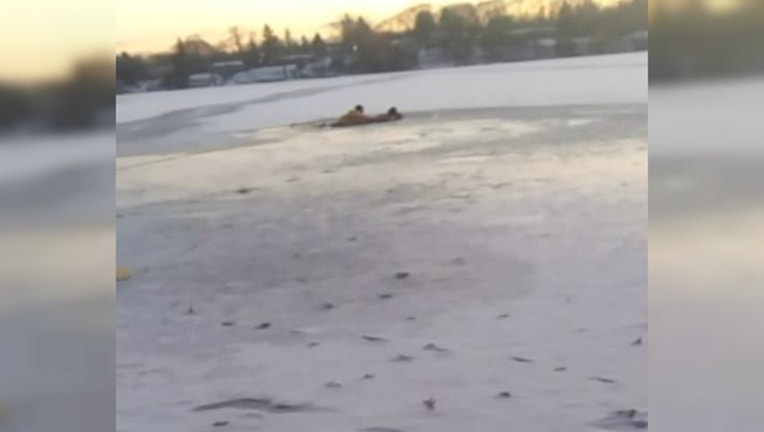 ROSEVILLE, Minn. (FOX 9) - Roseville firefighters rescued a cross country skier who fell through the ice on Lake McCarrons Thursday evening, according to an official with the Ramsey County Sheriff's Office.
Two ice fishermen saw the man in the water and called for help.
Officials say the ice was about one inch thick where the man went in.
Firefighters were able to pull the skier out; he was not injured.