Crash between train and small bus leaves 2 injured in Coon Rapids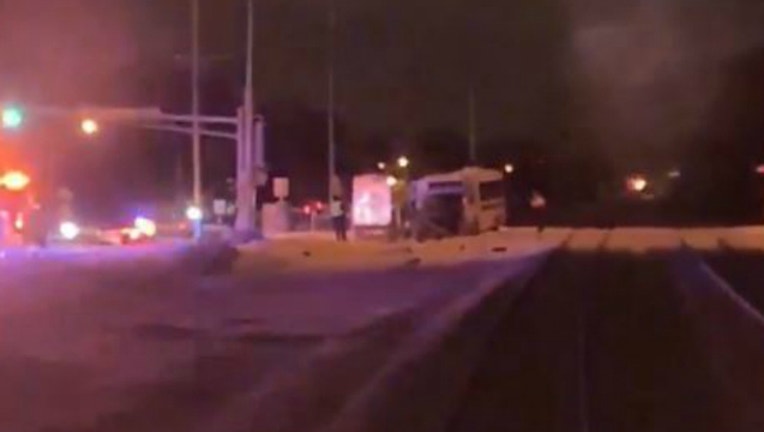 COON RAPIDS, Minn. (FOX 9) - A crash between a small Metro Transit bus and a Northstar train left two people with non-life threatening injuries Friday night, according to Coon Rapids police.
Sergeant Ben Bauch said the crash happened at 5:53 p.m. at 119th Ave NW and Northdale Blvd NW.
The cause of crash is still under investigation, but it appears the bus was not able get off the tracks before the train hit the front of the bus. Weather may have been a factor in the crash.
The bus driver and a bus passenger were injured. The bus was significantly damaged, while the train had minor damage.
The train was delayed for about an hour before another train came for the passengers.