Community raises over $18K for Minneapolis bakery owners who lost dog, house in fire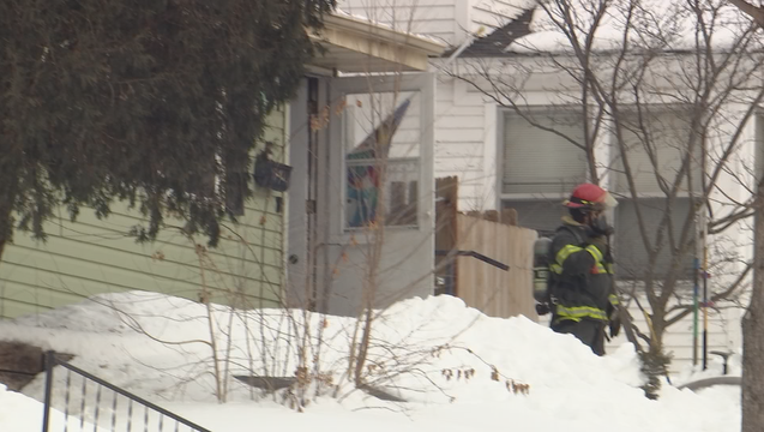 MINNEAPOLIS (FOX 9) - The owners of a north Minneapolis bakery are recovering with the help of their community after losing one of their dogs and their home in a fire last Friday. 
Megan and Kyle Baker are the co-owners of the Thirsty Whale, an award-winning custom bakery that opened its first storefront at 4149 Fremont Avenue North. 
Around 8:30 a.m. Friday, the Minneapolis Fire Department responded to a fire at the couple's home on the 2100 block of Sheridan Avenue North. 
The couple was at the bakery at the time, according to a GoFundMe, but their four pets—two dogs and two cats—were home. The crews pulled all four pets from the fire, but one of the dogs, Zita, a pitbull lab mix, eventually died at the scene. 
"She was absolutely loved and our family will never be the same," the couple wrote on the Thirsty Whale Facebook page. "Coming home to her after working at the shop was the best part of our day." 
The other dog, a puppy named Katie, returned home from the emergency veterinarian on Saturday. The two cats are reportedly fine. 
The house and all belongings were a total loss. Friends set up the GoFundMe to help Kyle and Megan with their living expenses for the time being. The GoFundMe has already raised more than $18,000, surpassing its initial goal of $15,000. 
The bakery remains open and the owners celebrated the storefront's one-year anniversary on Sunday. 
The cause of the fire remains under investigation, but it is believed to have started in the kitchen.