Community raises more than $9K for Mathews family in basketball tournament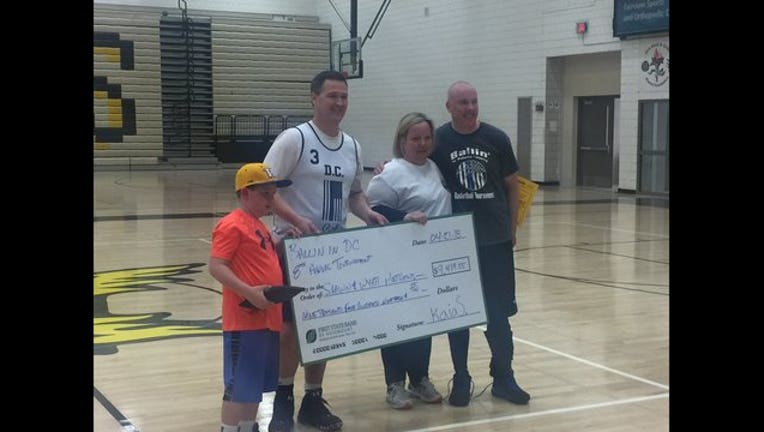 article
(KMSP) - On Saturday, members of several police and sheriff's departments gathered to honor fallen Wayzata Police Officer Bill Mathews in a fundraising event.
West Hennepin Public Safety, City of Minnetrista Public Safety, Golden Valley PD, Hennepin County sheriff's office and Minnesota State Patrol made up the West Metro basketball team and competed in the Ballin in DC tournament.
The charity tournament raises money for families that have lost a loved one in law enforcement. On Sunday, the Dakota County sheriff's office announced on Facebook that the group raised more than $9,400 for the Mathews family.
The team also took home first place.
Officer Mathews was removing debris off the highway Sept. 8, 2017, when he was struck by driver Beth Freeman. Emergency crews attempted to revive him, but he was pronounced dead at the hospital. 
Freeman, 54, intends to plead guilty to one count of criminal vehicular homicide, a conviction which a spokesperson said had the potential to land her in prison for just over eight years. Freeman's next court date is May 11.