'Clock Boy' now a Halloween costume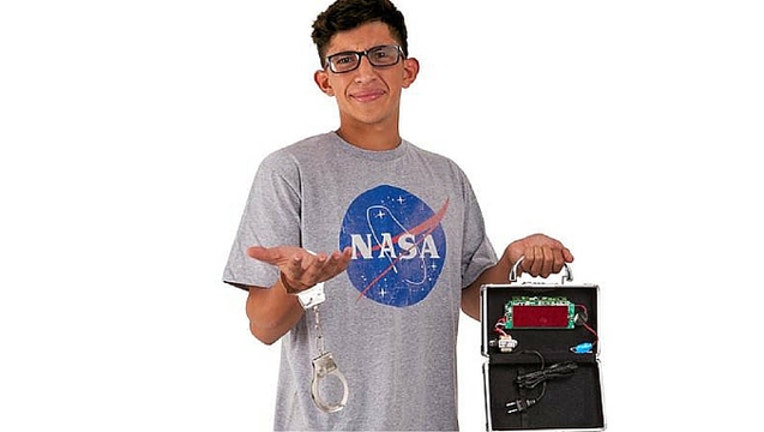 article
It was only a matter of time -- Ahmed Mohamed has inspired a Halloween costume.
The 14-year-old Muslim teen from Irving was arrested last month after his teachers reported his homemade clock looked suspiciously like a bomb.
The arrest got national attention and people such as President Barack Obama and Mark Zuckerberg voiced their support for Ahmed and his invention. Supporters also argued it was a clear case of Islamophobia.
But, Irving Mayor Beth Van Duyne said school administrators and police acted out of an abundance of caution based on the teen's behavior and lack of cooperation. No charges were filed once police determined the clock was not intended to be a hoax bomb.
The $80 Clock Boy costume from Costumeish.com comes with Ahmed's signature NASA shirt and glasses and the guts of a clock in an aluminum case. A pair of handcuffs finishes the look.
"When is a clock more than just a clock? That all depends on who you ask," Costumeish.com said in the product description.
Customers are warned to "be careful who you show it to!"