A third of chocolate products have 'concerning levels' of heavy metals, Consumer Reports says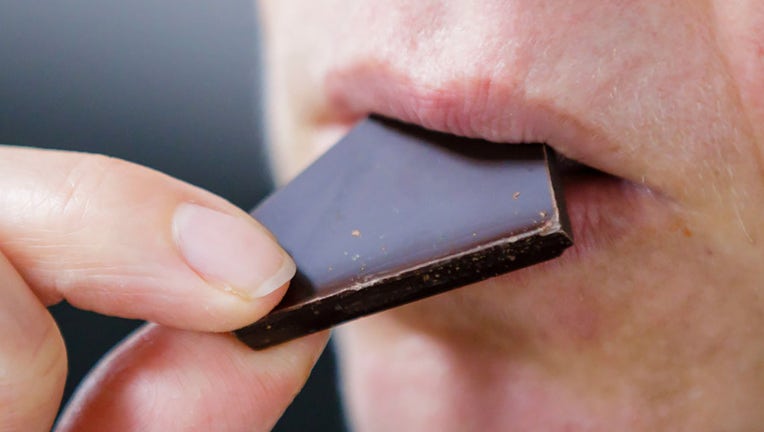 article
With the holiday season upcoming, many will likely enjoy chocolate candies, hot cocoa, baked goods, and other chocolate treats. But recent findings from Consumer Reports underscore the importance of regular testing for heavy metals in foods.
The consumer advocacy organization on Wednesday said it found "concerning levels" of lead and cadmium in various cocoa-containing products tested, and renewed its call for Hershey to step up its efforts to reduce levels of toxic heavy metals in its products.
Consumer Reports tested 48 different cocoa-containing products across seven categories – cocoa powder, chocolate chips, milk chocolate bars, and mixes for brownies, chocolate cake, and hot chocolate – to see if they contained potentially harmful levels of lead and/or cadmium. It tested a few dark chocolate bars as well.
Products included popular brands like Hershey's, Nestlé, and Ghirardelli; national retailers like Costco, Trader Joe's, Target, Walmart and Whole Foods; and specialty makers like Droste and Navitas, according to the organization.
While dark chocolates tended to have higher levels of heavy metals than milk chocolate, the testing found that all 48 products tested had "detectable amounts of lead and cadmium," Consumer Reports said.
Furthermore, one third of the products tested had what the organization deemed as "levels of concern" for either lead or cadmium. 
"Sixteen of the 48 products had amounts above CR's levels of concern for at least one of the heavy metals—in some cases more than twice our limit—but we did find safer options in each category of chocolate products," James E. Rogers, PhD, director and acting head of product safety testing at Consumer Reports, said in a statement.
Heavy metal exposure 'can add up'
Heavy metals can be found in many foods, including arsenic in rice, mercury in certain types of seafood, and lead in baby foods like sweet potatoes, because they're in the soil, water, or air where foods are grown. Consumer Reports noted how people can also be exposed through lead paint in a home or through drinking water. 
"All these sources can add up, so it is important to be aware of different pathways that contribute to your overall heavy metal intake," the organization said in a report that detailed its most recent findings. 
Exposure to lead, cadmium, mercury and arsenic are among the main threats to human health from heavy metals, according to the National Institutes of Health. 
These heavy metals can negatively affect a baby's brain development and are among the most common metals that get into food, according to the U.S. Centers for Disease Control and Prevention and the American Academy of Pediatrics (AAP). 
Adults can also experience negative effects, Consumer Reports said in its report – saying how frequent lead exposure has been linked to immune system suppression, reproductive issues, kidney damage, and hypertension.
RELATED: FDA's ongoing analysis finds toxic arsenic, lead in certain baby foods — tips for parents to limit exposure
Chocolate products with highest levels of heavy metals
To assess the risk from lead and cadmium, Consumer Reports looked at whether a serving of each product would expose someone to California's standard maximum allowable dose levels (MADL) for lead (0.5 micrograms per day) and cadmium (4.1 mcg per day) in food. 
Currently, there are no federal limits for the amount of lead and cadmium most foods can contain – though the U.S. Food and Drug Administration has set "action levels" for lead and inorganic arsenic in some baby foods. Consumer Reports said it believes California's standard levels "are the most protective available."
Among the products found to contain higher levels of cadmium or lead were a dark chocolate bar and milk hot chocolate mix from Walmart, a Ghirardelli double chocolate brownie mix, cocoa powder from Hershey's and Droste, semi-sweet mini chocolate chips from Target, and more hot chocolate mixes from Nestle, Trader Joe's and Starbucks.
Nestlé, which also makes hot chocolate mix for Starbucks, told Consumer Reports that the company stands by the safety of its products and that it works with its "suppliers on an ongoing basis to closely monitor and minimize the presence of these substances in our foods as much as possible." 
In its own statement, Target told FOX Television Stations that it's "committed to providing high-quality, safe products for our guests." 
"The products in this report meet all federal product safety requirements," the statement from Target added.
Walmart, Ghirardelli, Droste, and Trader Joe's did not immediately respond to a request for comment from FOX Television Stations.
Consumer Reports specifically called on Hershey to reduce heavy metals in its chocolate, and said a serving (1 tablespoon) of Hershey's Cocoa Naturally Unsweetened 100% Cacao tested at 125% of Consumer Report's noted lead limit, second only to Droste Cacao Powder. 
None of the five milk chocolate bars in the organization's tests were over its limit for either lead or cadmium, but Hershey's Milk Chocolate bar had the most lead (67% of Consumer Report's noted limit).
Hershey referred a request for comment to the National Confectioners Association, the leading trade organization for the U.S. confectionery industry, noting how it could provide a better "industry perspective."
For its part, the National Confectioners Association told FOX Television Stations that both chocolate and cocoa "are safe to eat and can be enjoyed as treats as they have been for centuries."
"Food safety and product quality remain our highest priorities and we remain dedicated to being transparent and socially responsible," Christopher Gindlesperger, NCA's senior vice president of public affairs and communications, said in a statement.
The findings come after Consumer Reports' previous tests of dark chocolate in 2022, which identified five bars that tested high for levels of both lead and cadmium. That included Lily's Extremely Dark Chocolate 85% cocoa, which is owned by Hershey's.
This story was reported from Cincinnati.