Chisago County Commissioner charged in deadly wrong-way crash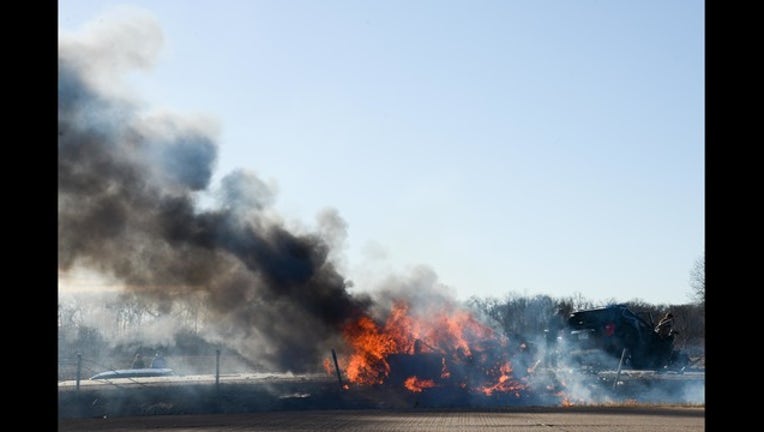 article
CHISAGO COUNTY, Minn. (KMSP) - Chisago County Commissioner Lora Walker was charged with criminal vehicular homicide for allegedly causing a deadly wrong-way crash last March.
According to the criminal complaint, Walker was driving while she had low blood sugar. Medical records since 2008 show Walker has had "great difficulty" managing her diabetes and investigators learned she had her driver's license revoked once after an episode while driving.
Walker is the Chisago County Commissioner of District 1. Due to conflict of interest, the case is being handled by the Mille Lac County Attorney's Office, instead of Chisago County.
The charges say on March 11, 2017, police responded to a crash involving a wrong-way driver on I-35 near Rush City. The force of the crash caused a Ford Fusion to fly into the median, where it caught fire. The driver died on impact. Walker needed extrication from her Chevrolet Equinox and crews airlifted her to a nearby hospital for treatment.
During the investigation, officers determined Walker was driving eastbound on Highway 95 in North Branch and turned northbound into the southbound exit ramp of I-35 from the overpass.
A driver leaving the exit ramp saw Walker driving the wrong way, honked and waved her arms out the window. She saw Walker "laughing and waving" as she passed her halfway down the exit ramp, according to the complaint.
Walker continued driving north in the southbound lanes at speeds around 80 to 90 miles per hour. Vehicles swerved to avoid her. At times, Walker weaved shoulder to shoulder and straddled the centerline. At one point, she even drove on the gravel shoulder.
Despite multiple opportunities to leave the roadway or turn around in the median, Walker continued in the wrong direction for nearly seven miles until her vehicle crashed head-on with the Fusion. Investigators believe the other driver attempted to swerve left before the crash.
An ambulance driving in the northbound lanes had been pacing Walker's vehicle and arrived on the scene within moments. Walker told responders her blood sugar was low, which the emergency crew confirmed. They gave her an injection and a dissolving glucose tablet.  
After crews freed Walker from her vehicle, investigators found two insulin pens in the driver's seat, candy, cookies and paperwork stating Walker has brittle type 1 diabetes with hypoglycemia unawareness. Inside her purse, officials also found three one-time use insulin pens, a kit to check glucose levels and glucose tablets.
Police later learned Walker called her mother at 3:10 p.m., letting her know she was on her way. Walker's mother told investigators she heard her daughter's blood sugar monitor go off, a sign that Walker had low blood sugar just 20 minutes before the crash.
This isn't Walker's first crash linked to low blood sugar. In 2009, Walker crashed into a retaining wall on an interchange in Vadnais Heights. That summer, her driver's license was canceled. It was later reinstated as long as she submitted periodic reports indicating "diabetes-related incidents of loss of consciousness," the complaint said. Thenn, in 2011, emergency crews responded to Walker's home when she was found unresponsive.
In 2012, Walker submitted another report of a non-driving episode.
Walker reported being episode-free for four years through 2014, which meant her next report would be due in 2018. Investigators learned Walker had two more non-driving episodes where she lost consciousness in 2014 and 2016. Paramedics responded to both incidents.
On the day of the deadly crash, Walker had a valid driver's license and drove regularly.