Chinese businessman Liu Qiangdong will not face charges for alleged sexual assault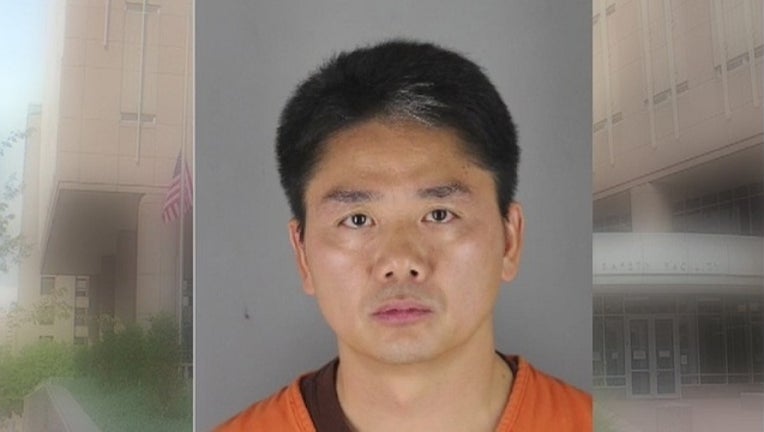 MINNEAPOLIS (FOX 9) - Chinese businessman Liu Qiangdong will not face charges for an alleged sexual assault that occurred this summer.
According to the Hennepin County Attorney, the Minneapolis Police Department's sex crimes unit conducted a "meticulous review" by sexual assault prosecutors that determined "there were profound evidentiary problems which would have made it highly unlikely that any criminal charge could be proven beyond a reasonable doubt."
Liu, 45, was in Minneapolis Aug. 30 as part of a program at the University of Minnesota's Carlson School of Management. He and a number of friends went to dinner in Uptown that night including a 21-year-old female student.
Later that night, the woman rode with Liu to a home on Franklin Avenue and eventually to her apartment near the U of M.
In the early morning of Aug. 31, another student and friend of the woman called the police. Officers responded and spoke with the woman and Liu. Officer then took Liu back to his hotel. He was arrested later that day at the University of Minnesota.
During the investigation, prosecutors found portions of the evidence included conversation and messages in Mandarin that were translated to English. That evidence included body camera video from inside the apartment.
Those conversations, along with other evidence, did not support criminal charges, according to the County Attorney.
The Attorney's Office added that the three month timeframe for the investigation is not unusual for a sexual assault case and had nothing to do with, "Liu's status as a wealthy, foreign businessman.
"As is the case in many sexual assault incidents, it was a complicated situation," County Attorney Mike Freeman said. "It is also similar to other sexual assault cases with the suspect maintaining the sex was consensual. As we reviewed surveillance video, text messages, police body camera video and witness statements, it became clear that we could not meet our burden of proof and, therefore, we could not bring charges. Because we do not want to re-victimize the young woman, we will not be going into detail."