Chelsea Clinton: 'This is the most important election of my lifetime'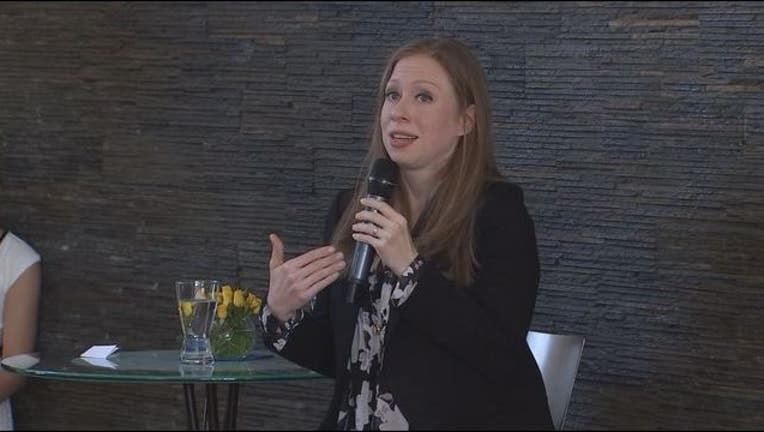 article
EDEN PRAIRIE, Minn. (KMSP) - As the presidential candidates head to the northeast to campaign in New Hampshire, Chelsea Clinton made a few stops in the Twin Cities metro to stop for her mom and Democratic front-runner Hillary Clinton.
Clinton is hoping to make in-roads with voters ahead of the Minnesota caucuses on March 1. The former first daughter told voters in Eden Prairie that she believes this is the most important election in her lifetime.
"For young people, different issues will resonate and so I would hope that you would be persuasive to your friends," Clinton said to her audience.
Hillary Clinton recently won the Democratic caucuses in Iowa. In recent Democratic polls, Clinton leads Vermont Sen. Bernie Sanders in Minnesota. The latest Star Tribune poll shows Clinton with a 34-point lead.