Charges: MN National Guard recruiter sexually assaulted teen at Bemidji armory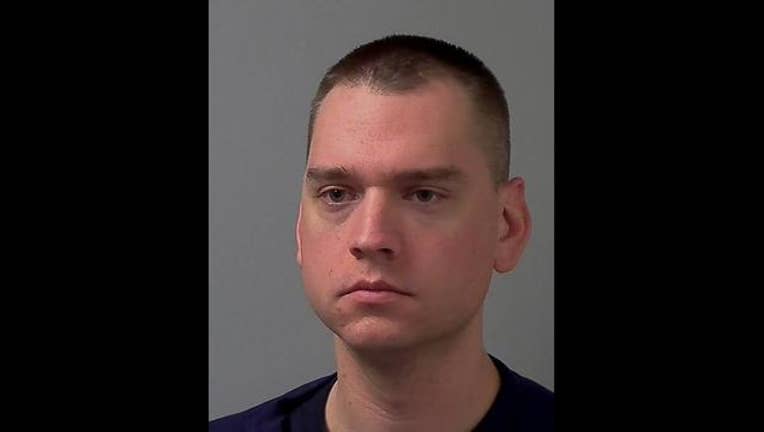 BEMIDJI, Minn. (FOX 9) - A Minnesota Army National Guard recruiter is accused of sexual assaulting a 17-year-old girl inside the armory in Bemidji when she came in to do an eligibility test. 
Staff Sgt. Ryan Rivers, 33, is charged with one count of third-degree criminal sexual conduct. The National Guard said they are taking the allegations very seriously and are cooperating fully with civilian authorities. 
After learning of his arrest, the National Guard reassigned Rivers to administrative duties at a different location. His status in the organization is pending a military review process. 
According to the criminal complaint, authorities were first alerted to Rivers' behavior after a 17-year-old girl reported a group Snapchat conversation between her 17-year-old friend, the victim in the case, and Rivers. In the messages, Rivers asked them to have a threesome. 
Investigators interviewed the other 17-year-old girl in the group Snapchat, who told them she went to the National Guard Armory in Bemidji, Minnesota to take a pre-Armed Services Vocational Aptitude Test (ASVAB) test to see if she was eligible to join the National Guard. During the interview, Rivers reportedly asked her if she was "okay with anything." 
When she said she was, Rivers then took her into a room with three doors and a yellow couch and locked the doors. He kissed her, took off her shirt and forced her to give him oral sex. 
Rivers later sent the victim a picture of his penis with a text message that said, "You should come over and hop on this." 
In an interview with investigators, Rivers said he knew the victim through Junior ROTC and met with her for an interview on Jan. 20. Rivers also admitted to have sexual relations inside the armory. 
Investigators also located a room in the armory with three doors and a yellow couch that matched the one the victim had described. 
Rivers is full-time member of the National Guard serving with the Recruiting and Retention Battalion.