Charges: Minneapolis man shot wife in back, likely paralyzing her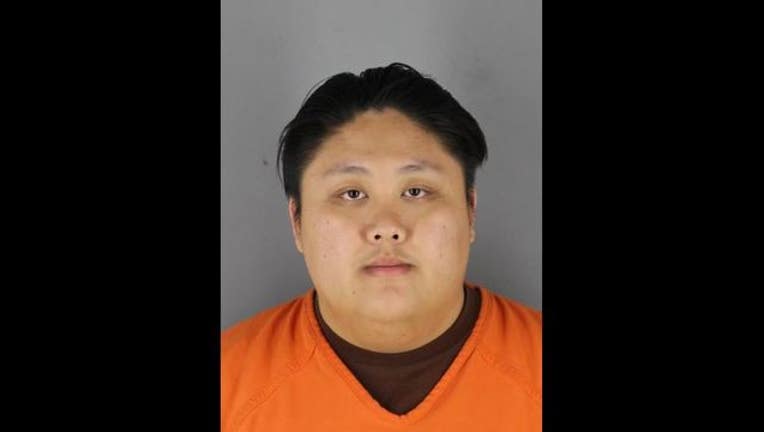 article
MINNEAPOLIS (KMSP) - A Minneapolis man has been charged with attempted murder after he shot his wife Monday night.
Boon Mee Chang, 25, was charged with one count of attempted first-degree murder – premeditated and one count of first-degree assault, the Hennepin County Attorney's Office announced Wednesday.
According to the criminal complaint, police were dispatched to a residence in the 900 block of Russell Avenue North on Monday night in response to a shooting. Officers went to the front door and knocked several times before Chang answered. Chang told them his wife had been shot by a burglar who jumped out the second story bedroom window.
Officers went to the second floor bedroom and saw the victim sitting on the floor next to a broken window. A large amount of blood was on the floor beside her. The victim was wearing shorts, but no shirt. She told the officers that she was shot in the back and could not feel her feet. Officers saw a bullet entrance wound on her lower back. 
While in the ambulance, the woman told officers that she had not been shot by a burglar and that it was Chang. She explained that her husband had come home from work early and found her sending text messages to another man. Chang took her phone, forced her to unlock it and he tried to call the man she had been texting. 
Then Chang hit her on the head, pushed her and took a gun from his waistband and told her he was going to kill her for betraying him. She said she begged for her life and tried to escape out the bedroom window when he shot her in the back. She said Chang left her on the bedroom floor for a long time, telling her he was going to shoot her again before he called 911.
Doctors told officers that a bullet is lodged against the victim's spinal cord and that she will likely be permanently paralyzed, according to the complaint. 
When questioned by police, Chang said he was aware that his wife wanted to divorce him. He admitted to two past instances where he intimidated her with a gun. 
Chang said he pulled out a 9-mm handgun to frighten her, but when she tried to escape out the window, he fired to prevent her from getting away and missed.
Chang said his wife pleaded with him for over a minute, but when she tried to escape again, he admitted to shooting a second time, this time right in her back, the complaint states. Chang said he left his wife lying there on the floor for 20-30 minutes, expecting her to bleed to death. He decided to call 911 only after their son came into the room and saw his mother lying there.