Charges: Man went on crime spree, shot Stearns Co. deputy with arrow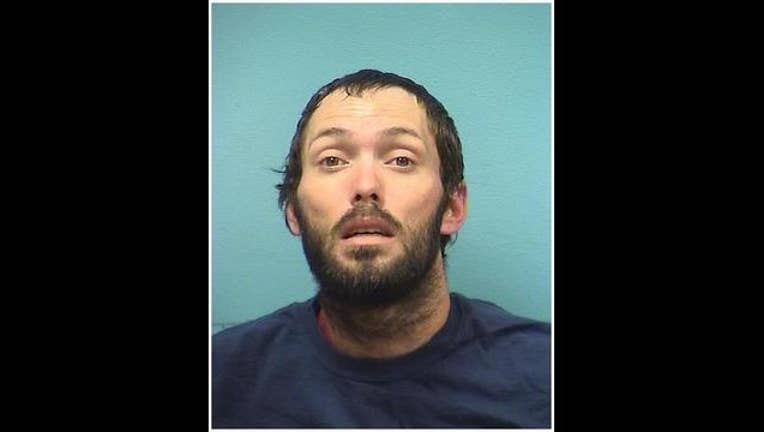 SAUK CENTRE, Minn. (KMSP) - A 31-year-old Alexandria, Minnesota man is charged in a crime spree that ended with him allegedly shooting a Stearns County sheriff's deputy in the arm with an arrow last Thursday.
The man accused of shooting a Stearns County sheriff's deputy in the arm with a compound bow during a standoff last Thursday is now charged with several felonies. 
Ramey James Olson, 31, of Alexandria is charged three counts of first-degree assault against a peace officer, theft and first-degree burglary. 
According to the charges, Olson's crime spree began in Osakis at 10 a.m., where he reportedly stole a pickup truck from a store parking lot.  
At 10:30 a.m., 911 dispatchers received multiple complaints of a black pickup truck driving recklessly and causing significant property damage at businesses and homes in Sauk Centre. 
Olson ultimately drove the stolen pickup directly through the closed garage door of a residence located on the 700 block of 10th Street South. An investigation later found Olson had entered the home, rifled through items in the home, changed into the residents' clothes and armed himself with a compound bow he found in a closet on the second floor. 
Officers from several agencies responded to the scene. Three law enforcement members were moving up the stairs to the second floor of the home when Olson approached them with the bow. He aimed the bow at the three officers and fired an arrow, striking Deputy Paul Orvis. The arrow went in and through his left forearm. 
Orvis suffered from a fractured ulna and was treated for his injuries. 
The other two law enforcement officers, identified as Melrose Police Officer Patrick Nechanicky, Minnesota State Patrol Trooper Anthony Butler, returned fire. 
Olson fired a second arrow at Nechanicky and Butler and they responded with more gunfire. During the exchange, Olson was struck in the left shoulder and buttock and suffered a grazing wound to his hand. 
Law enforcement officers established a perimeter within the home and negotiated with Olson for two hours. Ultimately, they had to tase him to detain him. He was taken to the hospital. 
In a statement to law enforcement, Olson admitted to driving and crashing the stolen pickup, but claimed he had been target practicing when he fired the arrows and did not intend to strike the officers. 
Olson also said he had smoked methamphetamine and regularly used drugs. 
Olson made his first court appearance on Monday morning. His bail is set at $2 million with a conditional bail at $750,000.