Charges: Former KSTP-TV employee made threats referencing Maryland shooting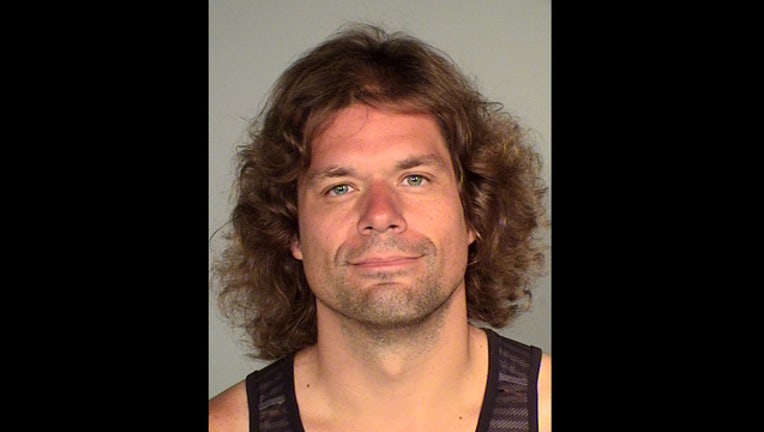 article
ST. PAUL, Minn. (KMSP) - A former KSTP-TV employee has been charged with threats of violence, a felony, after he made several disturbing comments toward employees, referencing last week's fatal shooting at the Capital Gazette in Maryland.
Rusty Gene Arntson, 36, was fired from the station in 2017 after a confrontation with a female coworker he blamed for causing his previous suspension.
According to the criminal complaint, on June 21, 2018, security at KSTP-TV learned Arntson was on campus and spoke to an employee. He reportedly told the employee that during his interactions with law enforcement, police "had extracted things from his body." Arntson also said that women are like black widow spiders, but told the employee, "I won't kill you because you're a man."
On June 25, the director of security left messages for Arntson. Arntson returned the call on June 29.
During the phone call, Arntson brought up his termination and said he wanted his job back. He said that the station needs to change its "f---ing policies'" and became very emotional. He then said "'You know what happened yesterday in Maryland,'" and said he expected to get his job back.
On June 28, 2018, five people were murdered by a disgruntled man at the Capital Gazette in Annapolis, Maryland.
Arntson was arrested and agreed to speak with authorities. Arntson said he made the reference to Maryland as a warning to the company that if they continued to treat their employees badly, one of them may come back to hurt them.
According to the complaint, he denied that he intended to hurt anyone, but "was only trying to protect the company from their own malicious behavior." Arntson said he is a Christian and has no plans to hurt anyone because if he were to do so, he would burn in hell.
Authorities noted that during the interview, Arntson made "several bizarre statements." Arntson said he is a legally abandoned child under the law and that NATO has been paying his bills. He also made reference to the Department of Justice and the and the FBI being involved with Hubbard Broadcasting, which owns KSTP-TV, in regards to his dispute with the company over unemployment insurance.
Arntson claimed the company was "messed up" and federal officials were looking into the company pushing a false narrative.