Charges: Father fatally injured 13-day-old son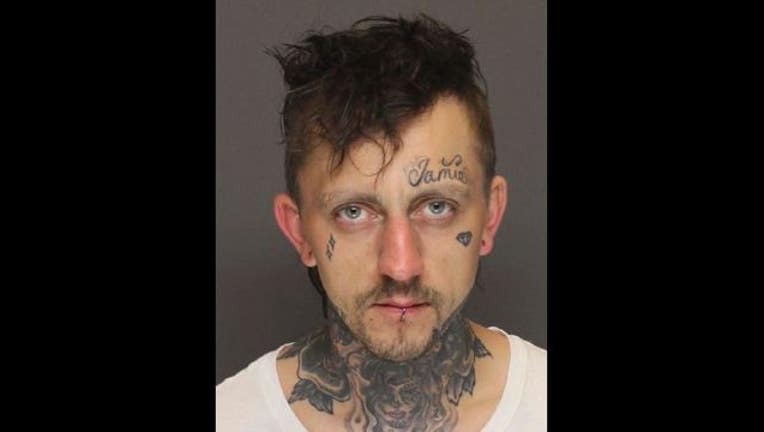 APPLE VALLEY, Minn. (KMSP) - A 32-year-old Burnsville, Minnesota man is charged with assault and malicious punishment of a child after he allegedly injured his 13-day-old son. The baby died days later.
According to the criminal complaint, on Aug. 12, authorities were dispatched to a home in Apple Valley on a report of an infant not breathing. Michael Anthony Herkal was at the home watching his baby and 2-year-old son at the time.
The infant's mother - Herkal's girlfriend - called 911 after Herkal called her saying the baby was limp and not breathing. Later, Herkal called 911 and a dispatcher directed him to perform CPR.
When officers arrived, they found the infant lying on the floor in front of the couch. They noticed the child's lips were blue and his extremities were beginning to turn purple at the ends. Unable to detect a pulse, officers began chest compressions. It was then that they noticed bruises on the child.
Paramedics arrived and the child was transported to the hospital because he was unable to breathe on his own and it was determined he had a skull fracture and blood on his brain.
According to the complaint, Herkal initially told officers that the two-year-old child pulled the infant off the bed and that he later noticed the infant was "gurgling and changing color."
When authorities interviewed the child's mother, she said the two had an argument earlier that day and that he later sent her a text message saying the baby wouldn't stop crying and that they needed her.
Herkal later told police that when he was changing the baby's diaper, the child was kicking so he squeezed his body. He also said that during the diaper-changing process, the baby fell out of his hands and onto a coffee table.
Officers searched Herkal's phone and found recent Google searches including "someone thew baby on floor," and "baby breathing hard."
The baby has been diagnosed with a diffused brain injury as a result of trauma to his head coupled with prolonged lack of oxygen. The baby was only breathing with assistance and died days later. 
Now that the child has died, Herkal is expected to face more serious charges.