Charges: Convicted felon had 'arsenal' of guns in Minneapolis storage unit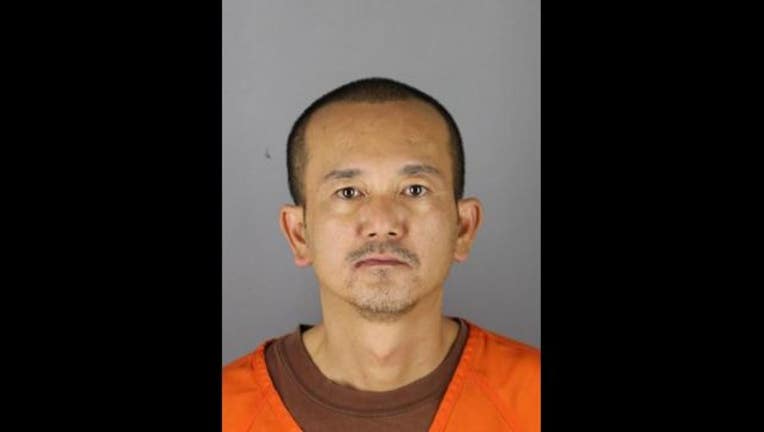 article
MINNEAPOLIS (KMSP) - A convicted felon has been charged after law enforcement discovered an "arsenal" of firearms and ammunition in a storage unit in Minneapolis, according to the criminal complaint.
Phuc Trong Nguyen, 44, of Brooklyn Park has been charged with 13 counts of possessing a firearm after a conviction for a crime of violence. Each count carries a maximum sentence of 15 years and a $30,000 fine. Nguyen has several felony convictions including first degree criminal sexual conduct and felony fifth degree drug possession.
According to the criminal complaint, Hennepin County probation received information Nguyen possibly had guns and ammo illegally. After executing a search warrant at his home they found a magazine containing ammo in his closet and several empty gun safes.
A "concerned citizen" later told police Nguyen had guns at a storage unit in the 2900 block of 85th Avenue North. After obtaining the search warrant, police found three rifles, 11 handguns, laser sights and approximately thousands of ammunition rounds.
Authorities found the following guns: a .50 caliber Desert Eagle, a 9mm Beretta handgun, a .45 caliber Glock 21 handgun, a 9mm XD handgun, two .40 caliber Glock 23 handguns, two 9mm Glock 19 handguns, .45 caliber FNX handgun, a 9mm Smith & Wesson M&P handgun, a Palmetto 5.56 PA-15 semi-automatic rifle, an Anderson 5.56 AM15 semi-automatic rifle, and a Palmetto .308 PA10 semi-automatic rifle.
Surveillance video showed Nguyen moving items in and out of the storage unit.
Nguyen is in custody at Hennepin County Jail.