Charges: 18-year-old fatally shot man, injured juvenile in Little Earth community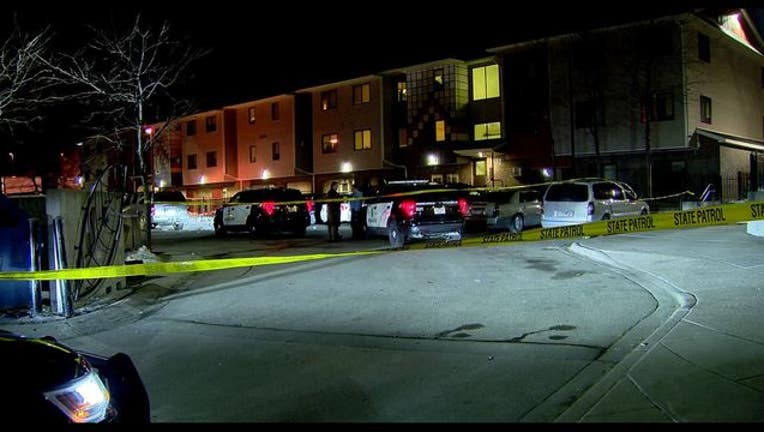 article
MINNEAPOLIS (KMSP) - An 18-year-old has been charged in a man's death early Sunday morning in Minneapolis.
According to the criminal complaint, Juan Antonio Vasquez Jr. is facing one count of second-degree murder, felony possession of a firearm and one count of assault with a dangerous weapon.
Shortly after midnight Sunday, officers received a ShotSpotter activation for the area of 2400 Ogema Place. The call was quickly updated to a report of a shooting. When they arrived, officers found a young adult male on the steps, unresponsive and suffering from a gunshot wound. Lifesaving efforts were ultimately unsuccessful.
The victim has been identified as 19-year-old Alexander Lagarde of Chanhassen, Minn.
Another juvenile was transported to the hospital with non-life threatening injuries to his legs, face and head.
During the investigation, officers learned that a group of young people gathered on the sidewalk outside the residence when they noticed Vasquez Jr. and another male walking toward them.
According to the complaint, Vasquez Jr. "exchanged a few words with the group" and attempted to exchange words with the Lagarde. He then walked up to the Lagarde and "peered directly at his face."
Vasquez Jr. then pulled a gun from his waistband and shot the Lagarde multiple times. The other victim was in close proximity during the shooting.
Video surveillance captured the incident and is consistent with witness testimony.
Crime scene investigators processed the scene and located more than a dozen cartridge casings in the area.
On Oct. 5, 2016, Vasquez Jr. was charged with first degree burglary and is therefore prohibited from possessing a firearm.
Vasquez Jr. has ties to several counties outside the metro area, as well as North Dakota. His current whereabouts are unknown.
Statement from Little Earth Resident's Association
"On March 25th at around midnight, our community, Little Earth of United Tribes was struck with an unfortunate tragedy. A young man, who was not a resident, but rather a visitor in the community was tragically gunned down and shot to death. As a community, we send our deepest condolences and prayers to this young man's grief stricken family and friends. During the shooting there was also another young man who was a resident was caught in crossfire; receiving non-life threatening injuries. Our community would also like to send prayers for a safe and fast recovery. This incident has hit our community with sadness and grief, as many in our community, both family and friends alike knew the young man whom lost his life during the shooting. It is with deep sorrow that our community has been traumatized with such a horrendous act of violence, neither with no remorse for the life taken and the young man who was injured, or for our community in general. The violence and the guns need to cease. We as residents are fed up with it, and fed up with losing our loved ones."