If you've got the 'CASH,' this $2 million vanity license plate can be yours
If you're one of the nearly 10 million people in America with a personalized license plate, you may be able to "CASH" in.
Just ask Cash, or Claude Arthur Stuart Hamrick, a retired Bay Area patent lawyer who registered his vanity California CASH plate some 50 years ago.
"Every time I traded cars, the dealers tried to buy it from me," 83-year-old Hamrick told The Mercury News. "Every car dealer in San Jose wanted that plate. I told them I wouldn't sell it for a million dollars."
And he was right: The asking price is now $2 million.
Michael Modecki, the "plate broker" behind the sale, said California is one of at least a few states in the U.S. that allow the transfer of license plates from owner to owner.
READ MORE: Three new American sports cars coming in 2023
In a state like California where lifestyles of the rich and famous flourish, Modecki said it's not unheard of for someone to spend $2 million on a flashy accessory, especially one with a good story behind it.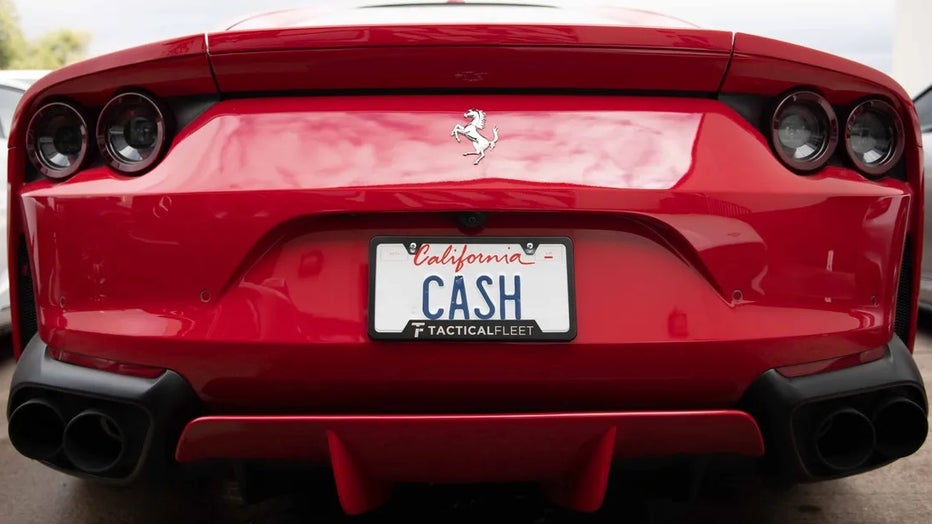 Hamrick, the plate's owner, was one of the first attorneys in Silicon Valley to patent semiconductors, according to Modecki's website. He hung out with the likes of Bill Gates and Steve Jobs as the computer industry exploded in the late '80s and early '90s.
When Hamrick first ordered the CASH plate in 1970, it was for a Buick Riviera. Since then, it's always been attached to a Cadillac.
Hamrick moved to North Carolina years ago to be closer to his grandchildren, but he's hopeful the one-of-a-kind plate can bring him one last payday from the Golden State, he told the Mercury News. 
The vanity plate 'aftermarket'
Modecki, who's been interested in cars and collector plates since childhood, has been tapping into the license plate "aftermarket" since 2015, the same year he learned California's rules had changed to allow owner-to-owner plate transfers.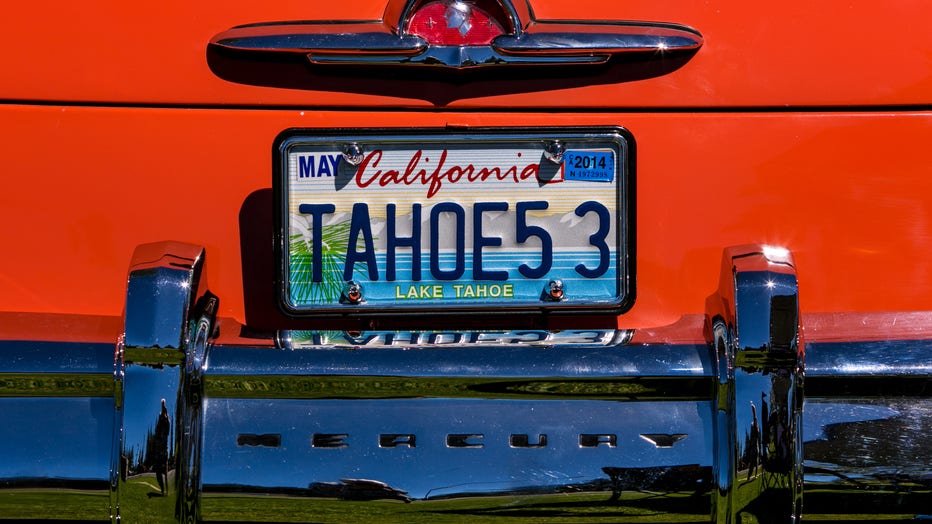 A vanity California license plate (Photo by George Rose/Getty Images)
"I figured someone else would do that. Nobody jumped on it," he told FOX TV Stations.
At least not here, anyway. Modecki says license plate sales are viable businesses in other countries like Hong Kong, the United Arab Emirates and the UK.
In 2008, billionaire Saeed Abdul Ghaffar Khouri bought the world's most expensive license plate ever – the number 1 – at an auction in Abu Dhabi, UAE. According to Guinness World Records, he paid an astonishing $14.2 million.
READ MORE: Hot Wheels collector turns hobby into museum in Maryland
In states like Texas and Delaware, license plate enthusiasts can bid on "high-value" plates at auction. Delaware holds the record for the most expensive plate ever sold in the U.S. – the number 6 for $675,000.
A "RARE" find in Texas, meanwhile, sold for $2,400 in 2021. And "12THMAN" – a nickname for Texas A&M football fans – sold for $115,000, the most expensive plate ever sold in the Lone Star State. 
READ MORE: Some personalized US license plates are worth more than the car
Numbers are more coveted than letters, Modecki has found, but it's hard to know just how valuable any given plate will be. It's not like real estate or other industries with comparable sales.
"It's all subjective. What you may have may mean the world to somebody else, and that somebody else may have the means to pay," Modecki explained. "That's essentially how this market is: it's not what it's worth, it's what it's worth to somebody."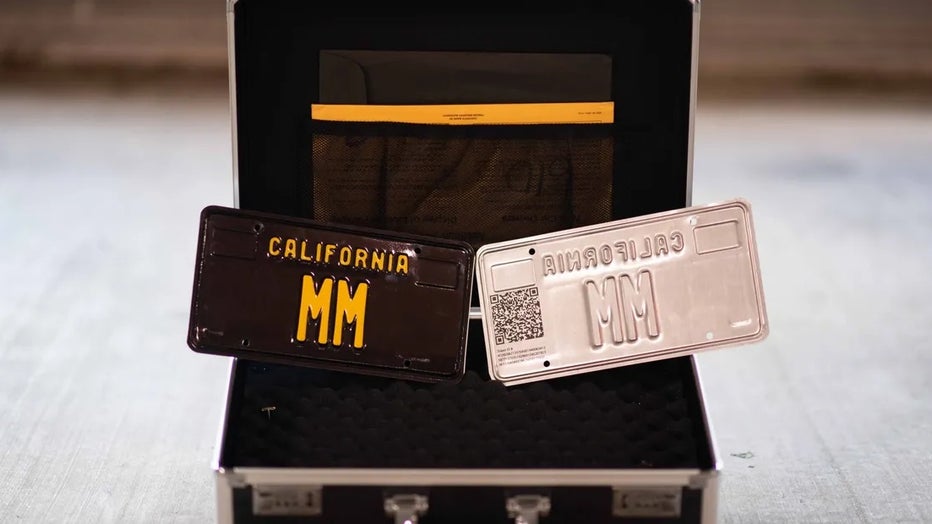 (Photo: Michael Modecki, platebroker.com)
Believe it or not, the CASH plate isn't even the most expensive plate on his website. The California plate with the letters "MM" (Michael Modecki) is also up for grabs, if you've got an extra $24.3 million.
"Right now the market is very new," Modecki said. "We have a lot of interest in selling, but we haven't had any major sales yet. I'm not worried about that. I think it's going to take time before someone decides to tip the market and be that trailblazer.
"I think when it takes off it will be exponential, because it's been proven in other places," he continued. "The market is yet to be completely defined, and I'm curious to see where it goes."