Brooklyn Park police officer injured in shooting, suspect in custody
BROOKLYN PARK, Minn. (FOX 9) - An officer and a suspect were both injured Friday night after shooting following a domestic disturbance call in Brooklyn Park, Minnesota.
Police were called just after 10 p.m. on Friday to the 6500 block of Georgia Avenue North for the reported domestic disturbance involving a woman who had an order of protection against the suspect.
At the scene, officers made contact with a man they say was involved in the incident. However, things quickly escalated and there was an exchange of gunfire between the suspect and two officers.
One officer was hit by gunfire. He was taken to North Memorial Medical Center and was later released.
The suspect ran from the scene on foot, police say, but was taken into custody a short time later after an extensive search of the area.
When located, police found the man had also been shot. Officers say he is also expected to recover.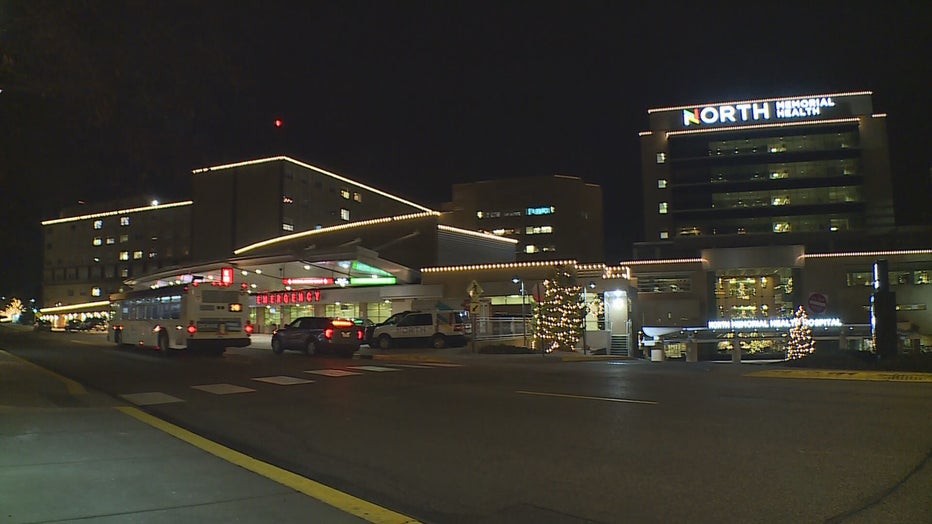 A Brooklyn Park police officer was treated at the hospital and released after a shooting Friday night.
The exact cicumstances of what led to shots being fired are not yet known. The Minnesota Bureau of Criminal Apprehension is now reviewing the incident.
This is a developing story and will be updated as more information becomes available.