Brooklyn Park launches alternative 911 response team with social workers
BROOKLYN PARK, Minn. (FOX 9) - A pilot program launched in Brooklyn Park is sending social workers and paramedics, at times working in conjunction with police officers, to handle non-violent mental health 911 calls.
So far, officials are saying the program has been a success while it is also getting praise from police officers in the city.
The program pairs social workers and paramedics to ensure mental and physical needs are met during a call. When the situation escalates, they are able to call in police to help.
It all means that when a 911 call comes in, Brooklyn Park Police may not be the ones to respond, and the chief says that's a good thing.
"I can honestly say a police officer is not the best person to provide the appropriate resources and care to somebody that's suffering from mental health issues," explained Brooklyn Park Police Chief Mark Bruley.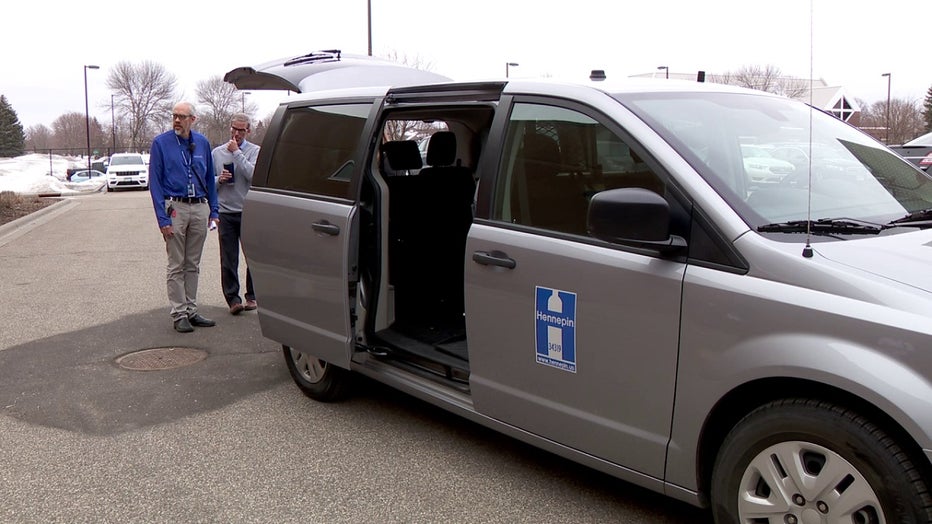 So if the call is not violent and doesn't involve weapons or a crime, it's likely the Alternative Response Team will be dispatched. Call examples for the social worker/paramedic team might include social service needs, substance abuse concerns, trespassing, indecent exposure, self-harm, a welfare check, or low-level mental health concerns, like a parent struggling with an adult child struggling with mental health.
"They called us out, we came out, and were able to talk with the child, talk with the parent, tell the resources available in the community, and help them think through what their options were at least," said Nils Dyburg with the Alternative Response Team.
In the past, police would respond to about twenty of these types of calls a week and spend on average about 35 minutes on each call. Now, the new team can respond and spend more time and really drill down to the needs of the person struggling, and the team has a radio that's on the same channel as police.
"In this role, I actually have a radio that's connected directly to the Brooklyn Park Police," Dyburg said. "They're nearby, they know exactly where I am, I'm much safer in this role than I've had in any role as a social worker I've had up until now."
The pilot program has been in effect since December. It's planned for two years, but indications are it could become permanent before that. "Today I can tell you the number one thing I hear from our patrol officers is 'when are the hours expanding? When are we getting a second unit?' That is how they feel about it," Chief Bruley explained.
Currently, the team works Monday through Friday, 10 a.m. to 5 p.m. -- but that could expand in the near future.