Boy with skin disorder finds best friend in dog with same condition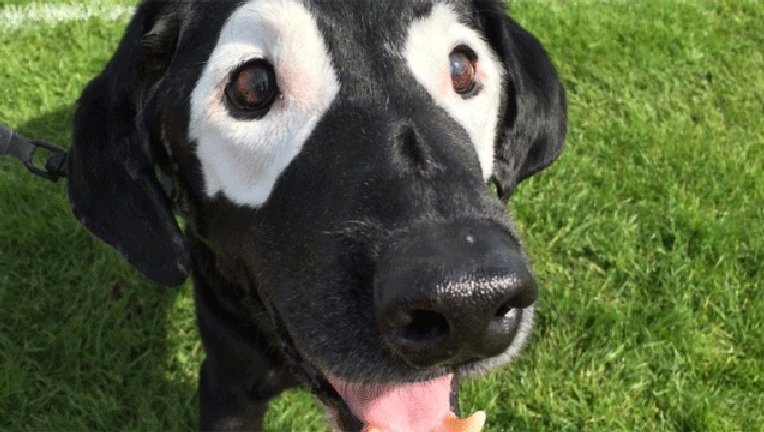 article
An 8-year-old Arkansas boy and a 14-year-old dog in Oregon diagnosed with the same skin condition met for the first time this weekend, after an anonymous donor saw a news report on their online friendship and offered to help. Carter Blanchard and a black lab named Rowdy both have vitiligo, a skin disorder that appears as patches of lighter skin throughout the body.
"Around the age of 11, he started to get just a little white," Niki Umbenhower, Rowdy's owner, told KATU.com. "I didn't think anything of it. I just thought he was getting old."
Thousands of miles away and around the same time, Carter began noticing patches on his skin. "I used to pick up Carter from school from kindergarten and first grade, and the first thing he would say is that he hates his face and hates his skin," Stephanie Adcock, Carter's mother, told KATU.com.
Adcock found Rowdy's Facebook and Instagram page, where Umbenhower shares fun photos and updates, and shared it with Carter. For the next year, the two began building their "digital" friendship, with Rowdy helping Carter build more confidence about his skin, Adcock said.
Read more on FOX NEWS.