Bicyclist killed by light rail on Blue Line near 46th Street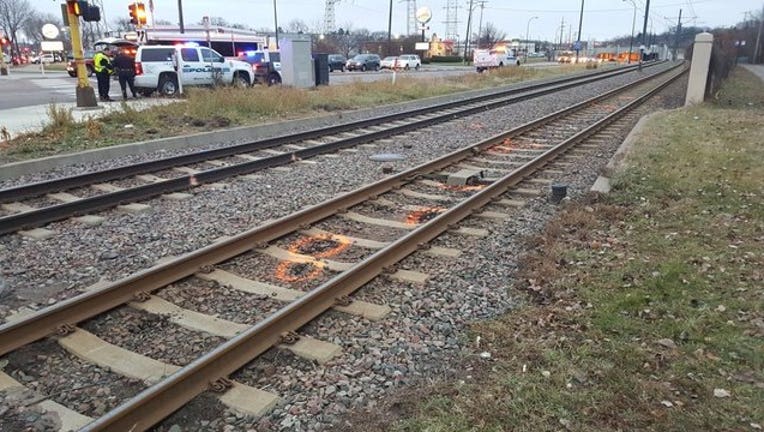 article
MINNEAPOLIS (KMSP) - A bicyclist was struck and killed by a Blue Line light rail train Friday morning in Minneapolis. The accident happened around 6:30 a.m. near the intersection of 46th Street and Hiawatha Avenue South. 

The Hennepin County medical examiner identified the bicyclist as Jason McCormick, 29, of Minneapolis. He was taken to the Hennepin County Medical Center, where he died from blunt force injuries caused by the crash.
The medical examiner ruled McCormick's death an accident. Metro Transit police are continuing to investigate the incident. 
Friday morning's accident is the second in two days involving a light rail train and pedestrians. Thursday, a woman was struck and killed by a Green Line train near Hamline Avenue in St. Paul. Metro Transit said the woman was hurrying through the designated crosswalk before she was struck, but there's no way to know if she was distracted or if it was an intentional act.
"In light of three unfortunate incidents along our METRO light rail lines in the last week, we want to express our deepest sympathies to the loved ones of those most affected," Metro Transit General Manager Brian Lamb said in a statement. "As we wait for the final details of these investigations to surface, we are reminded to take a moment and embrace the loved ones which guide our daily work and activities. May they and our care for them help to guide all of us in our daily actions."