Bernie Sanders in Duluth, St. Paul before Iowa Caucus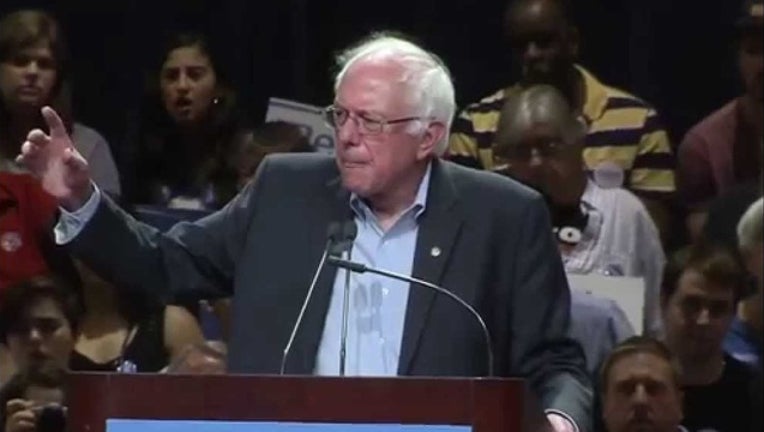 article
ST. PAUL, Minn. (KMSP) - Less than a week before the Iowa caucuses, Vermont Sen. Bernie Sanders is bringing his unique brand of politics to Minnesota. The Democratic contender is holding two rallies in Minnesota on Tuesday -- the first in Duluth at 3 p.m., and the second at the St. Paul RiverCentre at 7 p.m.
Doors open to the St. Paul rally at 6 p.m. The event is free and open to the public, with no tickets required.
READ THIS NEXT – Ben & Jerry's unveils new Bernie Sanders flavor
Sanders has been surging in Iowa, where a CBS News poll gives him a slight lead over Hillary Clinton. Sanders has also opened a nearly 20-point lead in New Hampshire, which hosts the nation's first primary.
Monday night, Sanders and the other Democratic candidates squared-off in a town hall forum at Iowa State University, tying to build support ahead of the Iowa caucuses.
"What this campaign is about -- it's not about just electing a president," Sanders said. "That's important. But what is more important is transforming the United States of America."