Menacing charge against Bengals' Joe Mixon is dismissed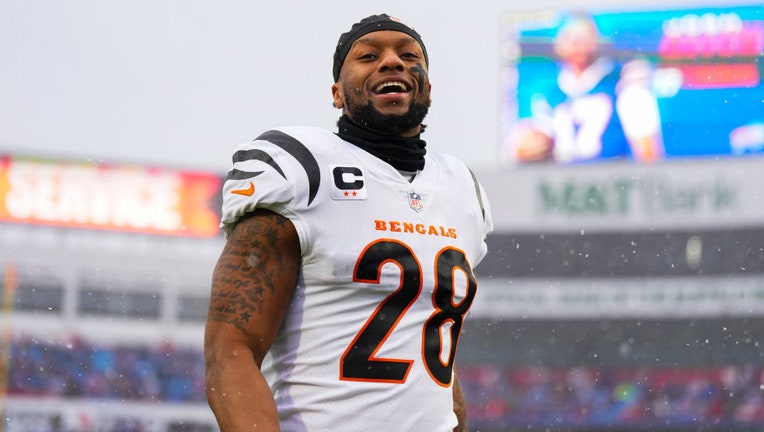 article
CINCINNATI - Bengals running back Joe Mixon no longer faces a misdemeanor charge of aggravated menacing over allegations that he threatened and pointed a gun at a woman in Cincinnati.
A Friday order dismissing the case in Hamilton County Municipal Court said only that the city prosecutor's office requested the dismissal "in the interest of justice."
A warrant for Mixon was issued Thursday. A police officer's accompanying affidavit alleged that the 26-year-old pointed a firearm and told the victim: "You should be popped in the face. I should shoot you, the police (can't) get me."
It said the altercation happened a few blocks from the Bengals' stadium on Jan. 21 — the day before Cincinnati beat the Buffalo Bills in a divisional-round playoff game — but included no other details about the circumstances.
"I really feel that police have an obligation before they file charges — because of the damage that can be done to the person's reputation — to do their work," said Mixon's agent, Peter Schaffer.
A statement from the Bengals said the team was investigating the situation and not commenting further on the charge or its dismissal.
RELATED: Top searched questions about the Super Bowl, according to Google
Mixon rushed for 814 yards and seven touchdowns this season, his sixth. He also had 60 receptions for 441 yards, both career highs, and two touchdowns.
In 2021, he had rushed for career highs of 1,205 yards and 13 touchdowns for Cincinnati, where he has spent his entire career.
Mixon was a second-round draft pick out of Oklahoma in 2017. Several teams said they passed on him because of concerns about his character after Mixon punched a female Oklahoma student in the face in 2014.
He was suspended from the football team for a year and entered an Alford plea, in which a defendant does not admit guilt but acknowledges there is enough evidence for a conviction. He received a deferred sentence and was ordered to perform community service and undergo counseling.