Beluga whale's epic photobomb at Connecticut Gov. news conference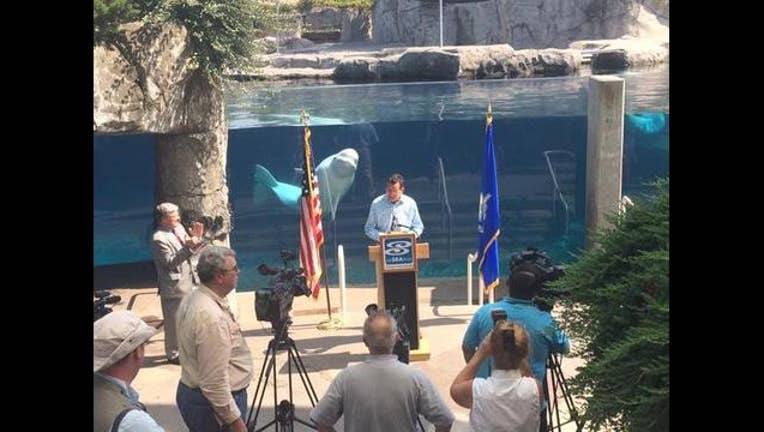 (STORYFUL) - Connecticut governor Dan Molloy was the recipient of an epic photobomb by Juno, the 12-foot beluga whale at the Mystic Aquarium on September 2.

WATCH THE VIDEO: http://www.foxnews.com/us/2015/09/03/beluga-whale-photobombs-connecticut-governor-at-news-conference/

During a news briefing, Juno floated into view and seemed to be intrigued by Malloy's discussion of state tourism.