Bella the wakeboarding dog debuts tricks, more next week in Shakopee, Minn.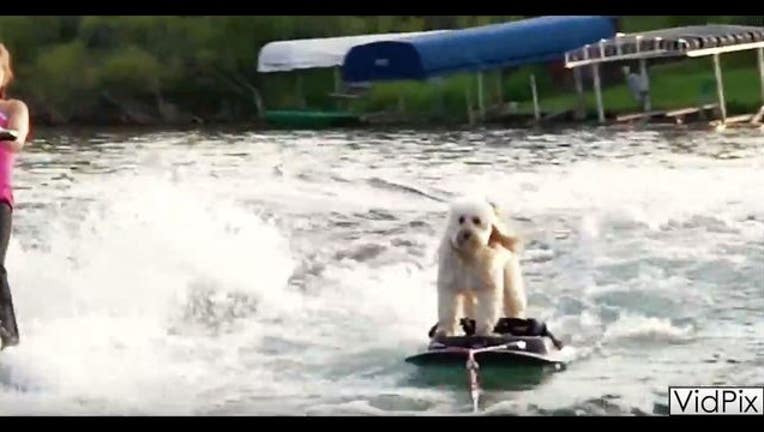 article
SHAKOPEE, Minn. (KMSP) - Bella the wakeboarding dog debuted her tricks earlier this week, and on Aug. 23, she'll be back for more in Shakopee, Minnesota.
 WATCH THE VIDEO HERE: https://bit.ly/2N0xICS
After hitting the waves Thursday on Quarry Lake in Shakopee, Bella will perform an encore at 7 p.m. Aug. 23 and 7 p.m. Aug. 30 at the lake.
The event is sponsored by The Shakopee-Prior Lake Shockwaves Water Ski Team (formerly the Prior Lake Water Ski Association), a nonprofit organization founded in 1957. 
For more information, click here: https://www.splwsa.org/home