Bear seen wandering neighborhoods in Bayport, Minn.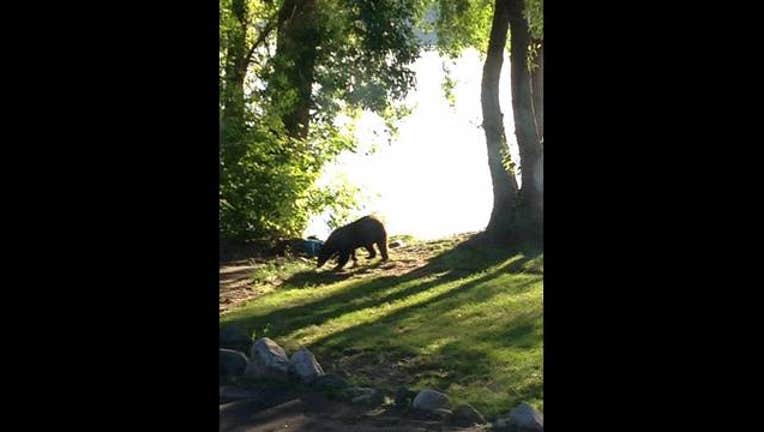 article
BAYPORT, Minn. (KMSP) - Police in Bayport, Minnesota are warning residents to take extra precautions after several sightings of a young black bear in the city over the last several days.
The bear has been seen near Third Street South, Lakeside Park, Point Road and Anderson Window Corporation property. Authorities say the bear is alone and appears to be an adolescent. It is likely curious or searching for food.
The Minnesota Department of Natural Resources has issued advice to residents who live in the area to keep them from enticing the bear to stick around. 
Take in bird feeders at night or eliminate them entirely
Avoid leaving garbage outdoors
Avoid feeding pets outdoors and don't leave pet food outside at night
Keep garbage cans tightly closed and occasionally clean them with ammonia
Clean and put away outdoor grills after using them
Never approach or attempt to feed a bear. Go inside and give the bear room to leave.
Keep dogs/animals inside