Authorities warn of potential measles exposure in western Wisconsin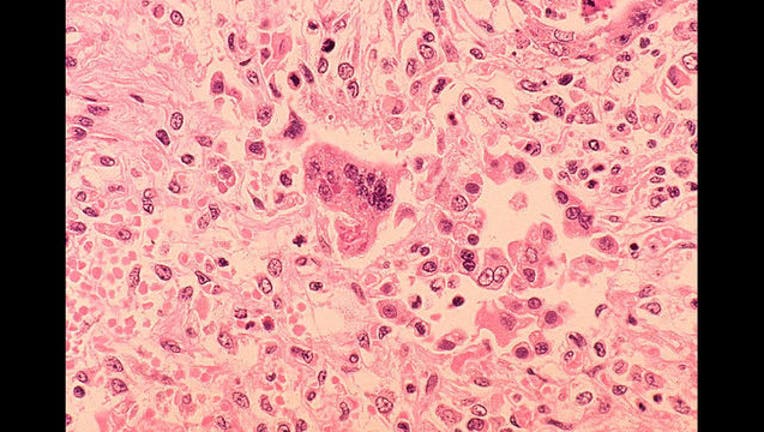 LA CROSSE COUNTY, Wis. (KMSP) - Health departments in two western Wisconsin counties are warning of a potential measles exposure.
The La Crosse and Trempleau counties health departments learned a person was confirmed to have measles while visiting a handful of hotels and businesses.
Anyone who visited the following establishments at the listed dates and times is urged to check their vaccine records or contact their health provider:
 - Comfort Inn: 1223 Crossing Meadows Dr, Onalaska 4/13/18 - 4/16/18
 - Dollar Tree: 2910 Market Place, Onalaska 4/14/18
 - St. Mary's Catholic Church: 20344 W Ridge Ave, Galesville 4/15/18 10:00 a.m. - 1:30 p.m.
 - Champions Riverside Resort: W16751 Pow Wow Ln, Galesville 4/15/18 12:30 p.m. - 5:00 p.m.
 - Fairfield Inn: 434 3rd St S, La Crosse 4/15/18 6:30 p.m. - 12:00 a.m.
 - Texas Roadhouse: 4310 WI-16, La Crosse 4/15/18 9:00 p.m. - 11:15 p.m.
Measles is an extremely contagious respiratory disease that causes a high fever, cough and rash. The disease can be especially serious for children, elderly, pregnant women and those with compromised immune systems. Anyone who may be experiencing measles symptoms is asked to call ahead to a health care facility before arriving so health officials can prepare to accommodate you and limit possible exposure.
"If someone has been potentially exposed and has signs consistent with measles, it is important they stay isolated from others to keep from spreading it," said La Crosse County Health Department Director, Jen Rombalski in a press release. "Measles is extremely contagious, and you can have very severe outcomes. For every 1,000 children who get measles, one or two will die from it. If you are diagnosed with measles, it is important to follow the instructions of your health care provider and public health officials to protect your family and community."