As Minneapolis prepares Wrestlemania bid, economic impact estimated at $55 million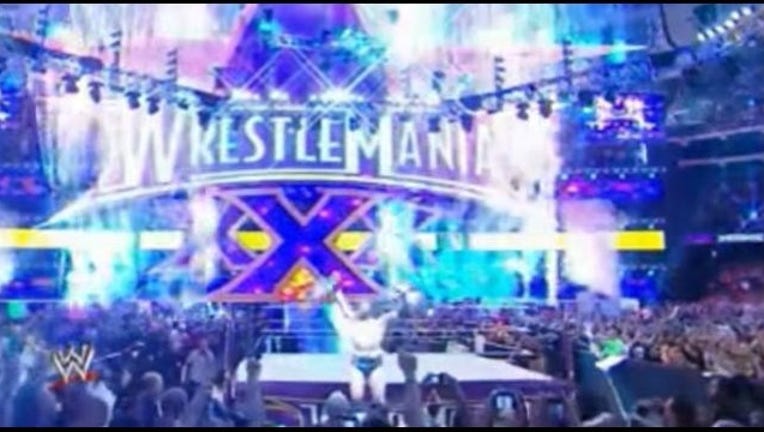 article
The new Vikings stadium will host the Super Bowl in 2018 and the Final Four in 2019.
But if Meet Minneapolis and the Minnesota Sports Facilities Authorities get their way, Wrestlemania will be coming to Minneapolis before either of those events.
Related -- GM of new Vikings stadium comes to Minnesota from WWE
Yesterday, the Minneapolis/St. Paul Business Journal broke the news that the two aforementioned agencies are working together on a bid to bring Wrestlemania to the new Vikings stadium in 2017. We confirmed that news, and then followed up by asking if a projection regarding how much economic activity the event will generate in Minneapolis has been put together.
Kristen Montag, spokesperson for Meet Minneapolis, says Wrestlemania's estimated economic impact is $55 million, with 5,000 hotel room nights. She emphasizes that those numbers are estimates, not firm projections.
For comparison, the Super Bowl is projected to generate anywhere from $30 million to $120 million in economic activity in the Twin Cities.
Montag also stresses that Meet Minneapolis is in a very early stage of planning the Wrestlemania bid. She says she expects work to continue throughout the year before World Wrestling Entertainment considers proposals from different cities and makes a decision, probably shortly before the end of 2015.
And if the WWE doesn't select Minneapolis for Westlemania 33 in 2017, Montag says Meet Minneapolis will probably be in the mix to bring it to town in future years.
One factor working in Minneapolis's favor is the fact that the new general manager of the Vikings stadium, Patrick Talty, came to the MSFA from WWE, where he worked as the senior vice president of live events (see link above).
Montag says that to the best of her knowledge, Minneapolis organizations haven't been involved in any previous bid for Wrestlemania.
About a year ago, the MSFA released renderings showing the new stadium configured for baseball, basketball, soccer, hockey, and even motorsports events. No rendering of a wrestling configuration was released, though MSFA spokesperson Jenn Hathaway says the stadium is certainly large and flexible enough to accommodate Wrestlemania.
We also asked Hathaway what the stadium's capacity might be for Wrestlemania. She says she couldn't speculate at this point, as it's very early in the process.
Within wrestling circles, WWE has established a reputation over the years for striving  to christen new stadiums with major wrestling events, and with Talty involved, why shouldn't Minneapolis get Wrestlemania and benefit from economic activity that will help defray some of the taxpayer contributions that helped finance the new facility?