Arbitrator upholds City of Mendota Height's decision to fire Sgt. Lambert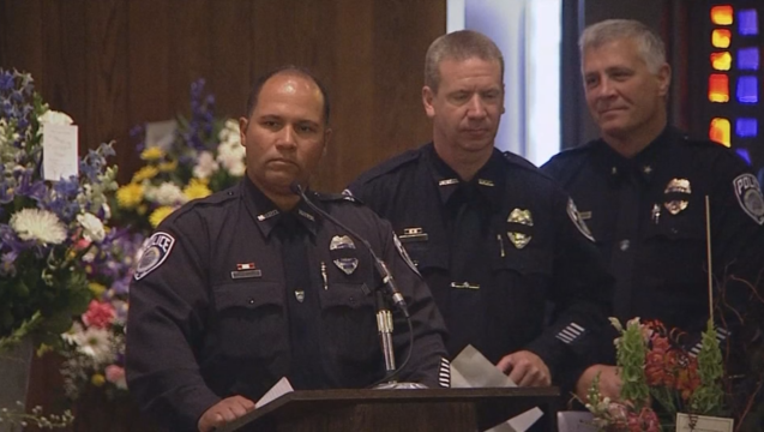 MENDOTA HEIGHTS, Minn. (KMSP) - An arbitrator upheld the City of Mendota Heights City Council's decision to fire Mendota Heights Police Sgt. Bobby Lambert, agreeing with the city that Lambert was within a one-year probationary period under which he could be dismissed at the sole discretion of the city.
Community members had rallied in support of Lambert when he was fired and called for then Police Chief Mike Aschenbrener's firing. Aschenbrener later resigned from his post in December.
The City Council voted to fire Lambert during his one-year probation period on June 8.
According to the grievance arbitration document, at the scene of a fatal overdose in February 2016, Lambert broke department policy by conducting expansive search of a home without a warrant and by not calling an investigator to the scene.
On Feb. 4, Lambert was among officers who responded to a possible drug overdose at a home in Mendota Heights. An officer attempted to revive a man, but he later died.
One of the other men in the home told Lambert they were in a bedroom inside the home before the overdose happened and offered to show Lambert the bedroom.
Inside the room, drugs and drug paraphernalia were in clear view. The officers then discussed completing a search of the home with the help of an investigator, but Lambert said they didn't need to call one in.
Lambert also told the officers a search warrant was unnecessary and the officers could search areas that were in "proximity" to the drugs found in plain view. But later, he started searching beyond what was in clear view and told the other officers to collect evidence.
Later in the evening, Lambert started feeling "weird" and "euphoric" and "high" and believed it may be due to heroin exposure at the scene. Medical tests later disproved this, but a doctor later said heroin exposure could have happened via an open wound on Lambert's hand because he never used gloves when handling the evidence.
The next day an investigator looked over and noted the evidence collected beyond the plain view search was illegally obtained.
In the arbitration document, the police union argued Lambert's termination was "grossly disproportionate to the policy violations committed".
The arbitrator also dismissed the option of demoting Lambert and reinstating him as a patrol officer as it would give him a benefit not stated in the contract.
In a statement, the City of Mendota Heights said, in part, "The City and its police department appreciate the support of our community and are committed to providing our citizens with the highest level of service."