Angler catches record-breaking 73-inch lake sturgeon on Rainy River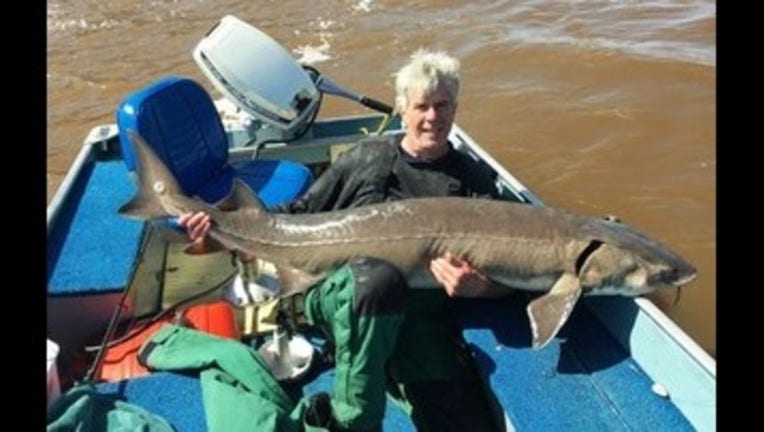 article
KOOCHICHING COUNTY, Minn. (KMSP) - An angler from Stillwater, Minnesota, set a new state catch-and-release record for lake sturgeon with a 73-inch long fish caught on the Rainy River earlier this month. 
Jake Burke reeled in the record-breaking lake sturgeon while fishing on the Rainy River in Koochiching County with his fishing buddy Michael Orgas on May 4, according to a news release from the Minnesota Department of Natural Resources. Burke said they knew there were big fish in the river because they had already caught six sturgeon over 60 inches over the last few days.  
At the time of the catch, Burke was using Orgas' muskie rod with an 80-pound braided line rigged with a circle hook and crawlers. He said the sturgeon took 45 minutes to reel in. 
The fish measured 73 inches long and 30 inches in girth. It beat the previous lake sturgeon catch-and-release record set last spring by two separate anglers who both caught a 70-inch fish on the same day.