Americans plan to spend 24% less on Mother's Day this year due to inflation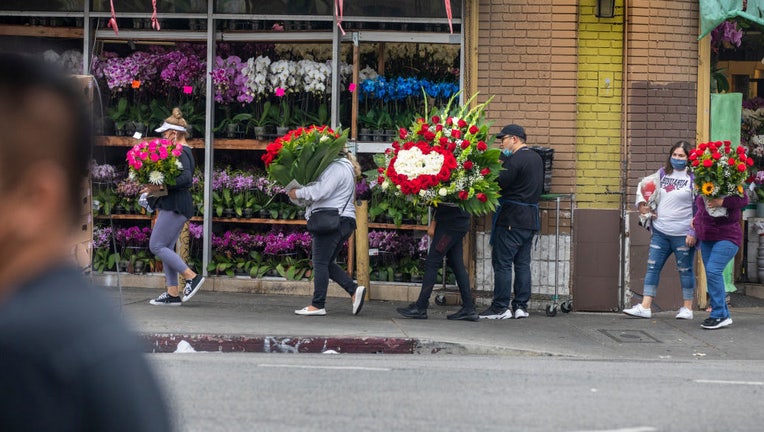 article
Mother's Day is around the corner, and many consumers will hit the stores to find the perfect gift to show their appreciation for their moms. 
But a new survey shows many people are cutting back this year on the amount they spend on a special present. 
Lending Tree conducted an online poll of 2,000 people between the ages of 18 to 77 in April and learned that approximately 57% of respondents said inflation is impacting how much they're willing to spend for Mother's Day gifts. 
Sixty-two percent of millennials (ages 27 to 42) said inflation factors into their Mother's Day spending budget, followed by Gen Zers (18 to 26) at 56%, Gen Xers (ages 43 to 58) at 52%, and Baby boomers (ages 59 to 77) at 46%. 
RELATED: US inflation slows to 6.5% over past 12 months, easing some pressure
In 2023, shoppers purchasing gifts for their moms will likely spend an average of $172, representing a 24% dip from $225 in 2022, the survey notes.  
Pollers looking to stay within their desired budget listed specific categories of gifts on their radar. Approximately 52% plan to spend money on flowers, 46% are buying their moms' cards or letters, and 42% will buy jewelry, clothes, and beauty products.
Despite many consumers having a specific amount of money in mind for a gift, the tendency to overspend is plausible. 
Lending Tree shares that approximately 26% of respondents say they will spend more than they can afford, including people earning $100,000 or more (34%), millennials (34%), and men (32%).
Conversely, twenty-eight percent of pollers say they feel pressure to spend more money for Mother's Day — with the top factors including their moms and spouses. This group consists of parents with kids younger than 18 (40%), millennials (39%), and men (33%) who are likely to feel the pressure.
RELATED: High inflation could hit your taxes this year - here's how
Men polled by Lending Tree say they expect to spend $227, with the cost for a gift rising for married dads with kids younger than 18, who will spend an average of $322 compared to women spending $112.
While shoppers will flood stores to find the perfect gift for their moms, the survey offers other ways to celebrate them on their special day.
The top gifts moms polled would like to get this year is quality time, a card or letter, and flowers or plants. 
According to Lending Tree, moms expect their loved ones to spend only $59 on a gift, but regardless of how much they spend, 78% of mothers say they are never disappointed with their gift. 
RELATED: More Americans getting a second job as high inflation rages
Pet moms getting recognition on Mother's Day sparked interesting responses among pollers.
Sixty-seven percent of Gen Zers support celebrating pet moms on that day compared to baby boomers (42%), and parents with adult children (47%) who don't favor it. 
This story was reported from Washington, D.C.