Air quality alert expanded to most of Minnesota, including Twin Cities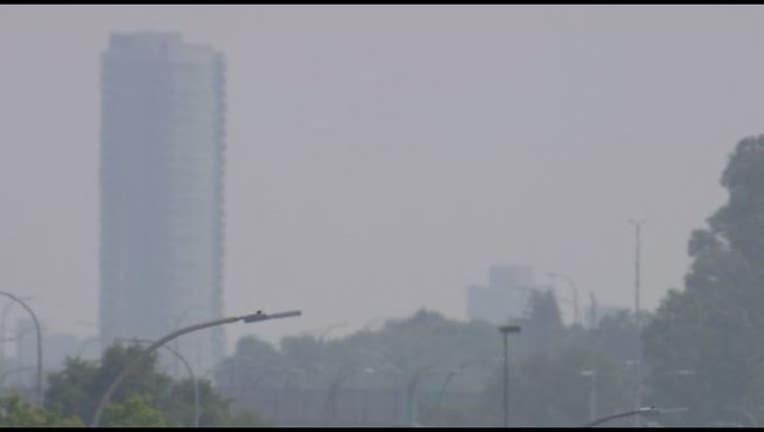 article
(KMSP) - An air quality alert issued for northern Minnesota has now been extended to most of the state, including the Twin Cities metro, due to smoke from wildfires in Canada. 
The Minnesota Pollution Control Agency issued the air quality alert for the southern half of the state starting at 8 p.m. Friday and effective through noon Sunday. The affected area now includes the Twin Cities metro area, Mankato, Rochester, St. Cloud and the tribal nations of Upper Sioux and Prairie Island. 
An air quality alert is already in effect for the northern half of the state, including Brainerd, Bemidji, Duluth, Ely and Moorhead and the tribal nations of Mille Lacs, Fond du Lac, Grand Portage, Leech Lake and Red Lake.
The smoke is from wildfires currently raging in British Columbia and Alberta, Canada along with some smoke from western Ontario fires. 
People who have asthma, breathing conditions, heart disease, high blood pressure are most likely to be affected. Children, elderly adults and anyone doing extended or heavy, physical activity outdoors are also asked to be cautious.