Abandoned baby kangaroo to be raised by Brevard Zoo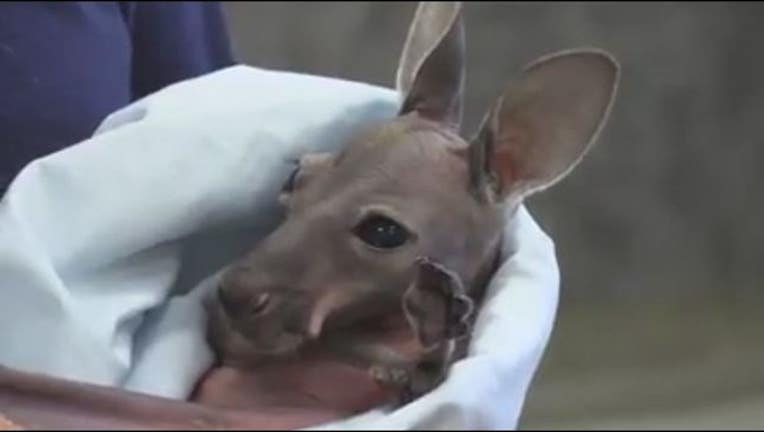 article
BREVARD COUNTY, Fla. (WOFL FOX 35) - A baby kangaroo is getting a 2nd chance after being abandoned by its mother. 
The Brevard Zoo announced on Tuesday that its animal care team has been on round-the-clock care for a tiny red kangaroo after being ejected from its mother's pouch.  
According to a news release, she is the 5th joey born to her 5-year-old mother Jacie.  The baby 'roo is now 5 months old. The zoo says she was likely ejected from her mother's pouch January 23rd due to stress from a storm that happened the night before. 
The zoo did attempt to reunite the baby with her mother, but their attempts proved to be unsuccessful so the team decided to raise the baby by hand.