A nugget of love: Chick-fil-A brings back Valentine's Day trays
If the way to your partner's heart is through their stomach, then Chick-fil-A has a perfect option for expressing your love this Valentine's Day.
The popular fast-food chain is once again offering heart-shaped containers for some of its most popular options ahead of February 14.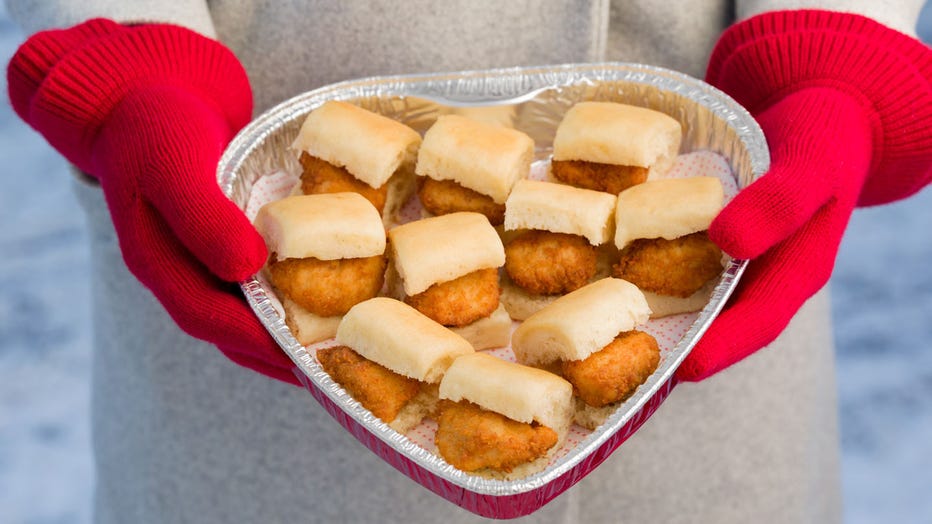 RELATED: Krispy Kreme unveils Valentine's Day doughnuts perfect for chocolate lovers
Four trays filled with different, delicious "nuggets of love" are available for your Valentine's Day breakfast, lunch, dinner and dessert. 
The different trays available come with 30 nuggets, 10 Chick-n-Minis, six chocolate chip cookies or 12 brownie halves.
"Nothing says, "I love you" like a gift from the heart," the restaurant said.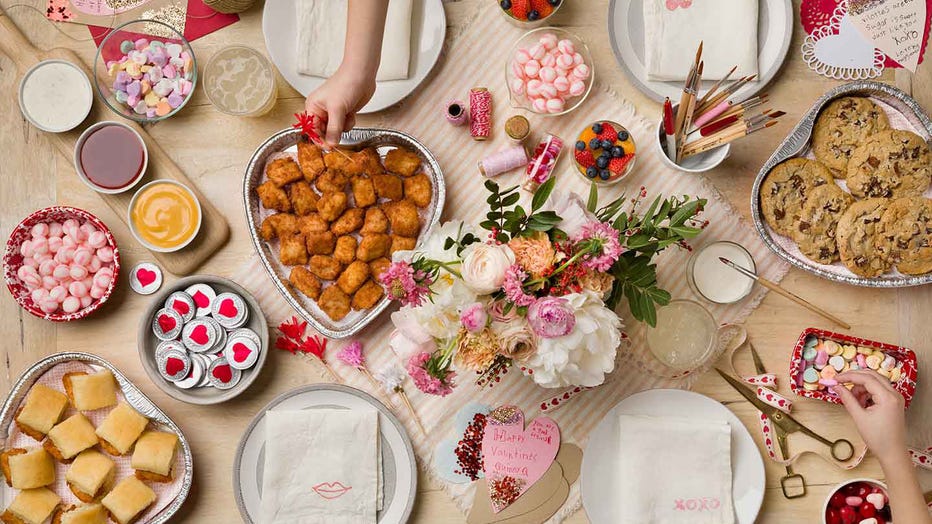 The special trays are available now while supplies last at participating restaurants. Some locations also offer delivery.
Chick-fil-A recommends checking their app or contracting your local restaurant for availability and pricing.
RELATED: Valentine's Day: Here are the 100 Most Romantic Restaurants in America for 2023
This story was reported from Detroit.