9-year-old suddenly dies while delivering homemade cookies to friend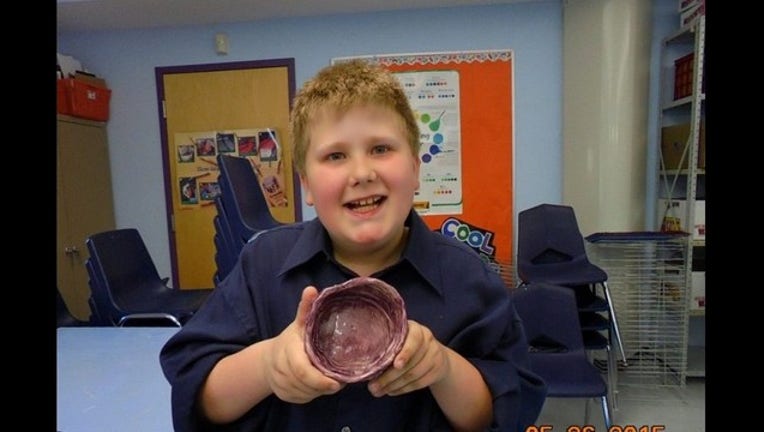 article
NEW HAMPSHIRE (WTXF) - A 9-year-old boy from New Hampshire suddenly died while taking homemade cookies to his friend on Friday.
Christopher Chester made cookies on Friday and left home to take them to his friend according to the Union Leader.
While Chester was walking with his father down the road, he tripped and fell.
His father posted a statement detailing the incident:
"Today is the saddest day of my life. Last night my nine-year-old boy wanted to make cookies. We made cookies and he wanted to bring some to a friend of ours who lives a few houses down. He tripped or fell on the way there. I asked him to get up and he didn't. When I try to help him up, he was lifeless. I tried to wake him up and he wouldn't wake up. I ran to get my truck and put him in it and called 911. They had me pull over and do CPR on him. The ambulance came and they continued. His heart started beating again. I had to say goodbye to my best friend. He was going to be 10 years old next month. I am just posting this because there are many people that should know and I don't want to keep telling this over again. This is the hardest thing I have ever had to do. This is the saddest day of my life. He was such a great kid. He had such a heart of gold. Heaven just received the best angel that they will ever see. I love you so much Christopher. I miss you so much. I don't know what to do without you."
Chester was in the fourth grade at Sandown North Elementary School.
According to WGNtv he was a "kind and thoughtful young man" who was also a member of the 4-H Club of Chester and the Granite State Bow Hunters, according to his obituary.
His cause of death has not been made public.
Friends set up a GoFundMe page to help cover the funeral costs.