7 salmonella cases in Minnesota linked to frozen chicken entrees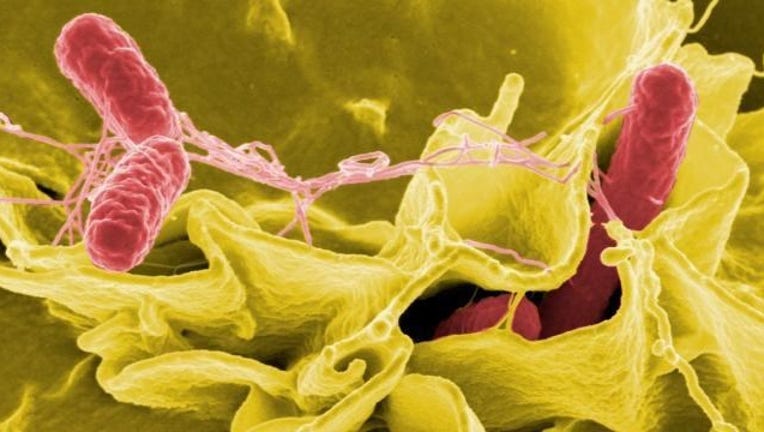 article
At least 7 recent cases of salmonella in the Twin Cities have been linked to frozen chicken products. According to the Minnesota Department of Health, the two separate outbreaks involved two unrelated products. Four cases of salmonella were linked to Barber Foods Chicken Kiev, and 3 cases were linked to Antioch Farms Chicken Cordon Bleu. Four people were hospitalized.

The Minnesota Department of Health has recorded 9 different salmonella outbreaks linked to breaded, pre-browned frozen chicken since 1998. Improvements were made to the labeling of these products in 2008, but 3 outbreaks have occurred from eating the raw, stuffed chicken products since 2014.

"These chicken products are raw, breaded and pre-browned and  often found near pre-cooked products at the grocery store, so even though the current labels state that the product is raw, consumers could mistakenly think the product is pre-cooked," said Carlota Medus, epidemiologist for the Foodborne Illness Unit at MDH. "Another problem is that consumers could accidentally contaminate their hands and kitchen surfaces prior to cooking. Since these products are pre-browned and often cooked from the frozen state, they may appear safer when handling than other raw meats that may be noticeably dripping juices."

The affected Barber Foods Chicken Kiev has a USDA stamped code of P-276. The Antioch Farms Cordon Bleu has a stamped code of P-1358.
Symptoms of salmonella poisoning include diarrhea, abdominal pain and fever. Symptoms usually begin within 12 to 72 hours after exposure, but can begin up to a week after exposure. Salmonella infections usually resolve in 5 to 7 days, but approximately 28 percent of laboratory-confirmed cases require hospitalization.

Approximately 700 cases of salmonella are reported each year in Minnesota.