4 teenagers involved in fatal crash on Highway 61 in St. Paul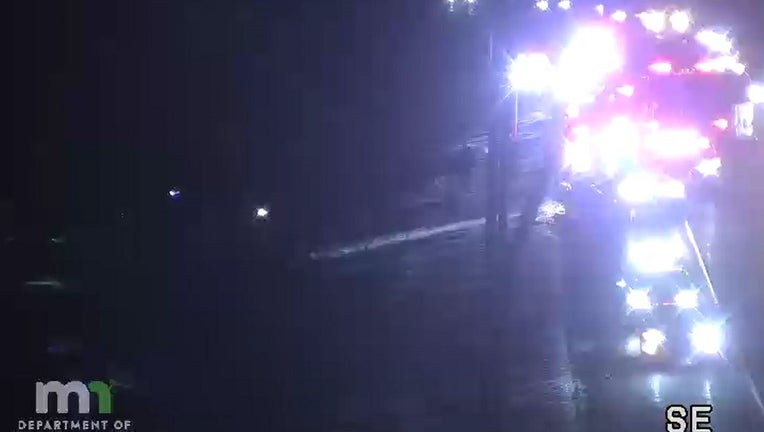 article
ST. PAUL, Minn. (FOX 9) - Four teenagers were involved in a fatal single-vehicle crash in St. Paul late Friday night, according to authorities. 
The Minnesota State Patrol report says a car with a 16-year-old driver and three 17-year-old passengers were heading northbound at a "high rate of speed" on Highway 61 north of Lower Afton Road just after 11 p.m. when it veered off the roadway. 
The car rolled and went airborne, striking several trees before landing 40-50 feet away from the roadway in the tree line, the report states. 
The 16-year-old driver was wearing a seatbelt at the time of the crash and was taken to Regions Hospital. The teenager's current status is unknown.
The state patrol said two 17-year-old passengers died in the crash and were not wearing their seat belts. Another 17-year-old suffered non-life threatening injuries and was taken to Regions hospital. He was wearing his seatbelt at the time of the crash, according to the report. 
The three 17-year-old teenagers were high school students in Prescott, Wisconsin. The school district emailed students about the crash earlier Saturday, saying counselors would be available at the high school on Saturday at 1 p.m. to meet with students and staff if they needed to talk. 
"It is with deep sadness that I inform you of the tragic news involving multiple students from our Prescott High School family. This morning we were informed that multiple students died in a tragic car accident last night," Superintendent Rick Spicuzza said in the release. "We are awaiting contact with the family to share more information and ask that we honor the privacy of the immediate family as we learn more information that can be shared."
This is a developing story, check back for updates.