4-day workweek boosts employee happiness while preserving productivity, major trial finds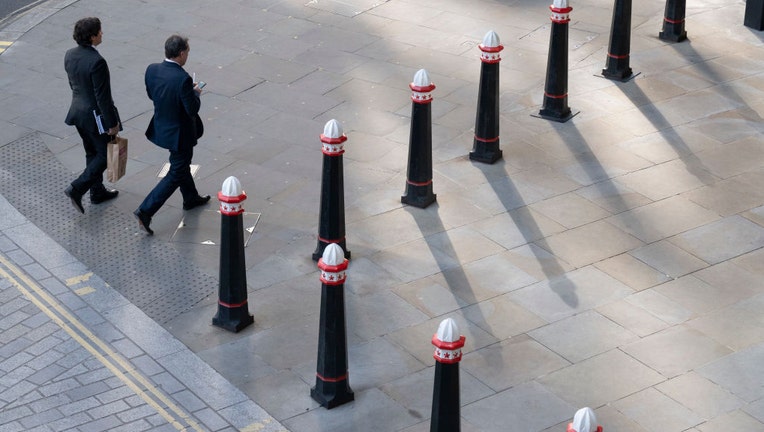 article
Results from a major trial of a four-day workweek in the U.K. show showed significantly reduced rates of employee stress and illness while maintaining productivity.
The six-month trial, billed as the world's largest of its kind, included 61 companies that committed to a 20% reduction in working hours for all staff — with no drop in wages. It began in June and ran through December 2022.
The organizers of the trial found that 71% of employees self-reported lower levels of "burnout," and 39% said they were less stressed, compared to the start of the trial. There was also a 65% reduction in sick days, and a 57% fall in the number of staff who quit, compared to the same period the previous year. 
Meanwhile, company revenue barely changed during the trial period and even increased marginally by 1.4% on average, according to the results. 
The four-day workweek trial was developed and led by the nonprofit 4 Day Week Global, the thinktank Autonomy, and in partnership with researchers at Cambridge University, Boston College and Oxford University. 
"Before the trial, many questioned whether we would see an increase in productivity to offset the reduction in working time – but this is exactly what we found," sociologist Prof. Brendan Burchell, who led the University of Cambridge side of the research, said in a statement.
"Many employees were very keen to find efficiency gains themselves," Burchell added. "Long meetings with too many people were cut short or ditched completely. Workers were much less inclined to kill time, and actively sought out technologies that improved their productivity."
The findings were presented in a report to U.K. lawmakers, which noted how 92% of companies that took part in the pilot program (56 out of 61) said they intended to continue with the four-day working week, and 18 companies confirmed the change as permanent.
The organizations that committed to the four-day workweek as part of the trial included everything from online retailers and financial service providers to animation studios and a local fish-and-chip shop. Other industries represented included consultancy, housing, IT, skincare, recruitment, hospitality, marketing, and healthcare.
The idea of a shortened, four-day workweek has gained traction in recent years, particularly during the COVID-19 pandemic which dramatically shifted how companies operate and presented a broad reevaluation of work-life balance.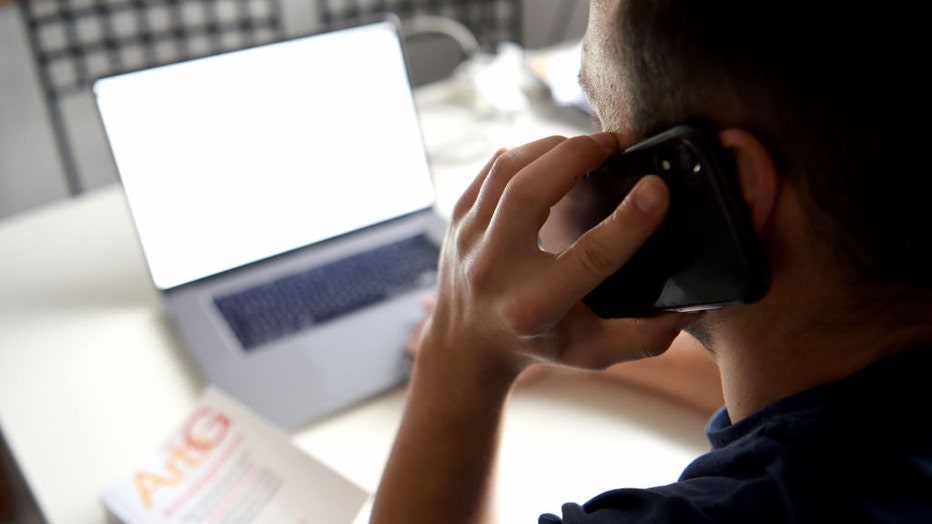 FILE - A man works in his home office on a laptop and makes phone calls. (Photo by Kira Hofmann/picture alliance via Getty Images)
What does a four-day workweek look like?
The four-day workweek uses the 100-80-100 model, aiming for employees to receive 100% pay while working 80% of the time and maintaining 100% productivity.
Previous case studies have found companies that have made the transition to a 32-hour workweek benefited from increased productivity, higher talent attraction and retention, and overall improved employee health — with customers enjoying the results, too.
It seeks to shift the focus from hours worked to overall productivity, and as a result, can actually force companies to assess internal practices like poorly-run meetings and outdated technology to make businesses run more efficiently.
Various companies and governments have done their own trials or implementation of shorter working hours, including Microsoft in Japan and Iceland's government. One lawmaker in California previously introduced legislation to reduce the standard 40-hour week to 32 hours for some companies, though the bill seems to have since stalled.
The pandemic also forced companies and employees to explore more remote work options and reevaluate the work-life balance. A large majority of U.S. workers (92%) said they were in favor of a four-day workweek, even if it meant working longer hours, according to a survey released last year by cloud-software vendor Qualtrics.
How was the pilot program assessed?
The four-day workweek researchers leading the pilot program worked with participating companies to establish relevant productivity metrics for each business, and to define what success looks like for them.
Those metrics were monitored throughout the trial, which included certain variables like revenue, productivity, sick leave, and employee turnover. Employees also filled out surveys related to well-being, stress, and burnout.
Researchers also surveyed employees throughout the trial to gauge the effects of having an extra day of free time. Self-reported levels of anxiety and fatigue decreased across workforces, while mental and physical health improved. Many survey respondents said they found it easier to balance work with both family and social commitments with 60% of employees finding an increased ability to combine paid work with care responsibilities, and 62% reporting it easier to combine work with social life.
In order to reduce working hours without compromising on targets, companies in the trial held shorter meetings with clearer agendas, introduced interruption-free "focus periods," reformed email etiquette to cut down on long chains, and conducted new analyses of production processes and end-of-day task lists for effective handovers.
"We feel really encouraged by the results, which showed the many ways companies were turning the four-day week from a dream into realistic policy, with multiple benefits," Dr. David Frayne, a Research Associate at the University of Cambridge, said in a statement.
Other pilots run by 4 Day Week Global have taken place in the U.S. and Ireland, but the U.K. trial is the largest to date and also the first to include in-depth interview research. Organizers said that by the end of the six-month trial, many of the managers said they could not imagine returning to a five-day week.
"Almost everyone we interviewed described being overwhelmed with questions from other organizations in their industry that are interested in following suit," Burchell said.
"When we ask employers, a lot of them are convinced the four-day week is going to happen. It has been uplifting for me personally, just talking to so many upbeat people over the last six months," Burchell continued. 
Could a 4-day workweek happen for all industries?
Organizers of the pilot program say one of the best misconceptions is that it means a universal day off for everyone.
For a small minority of companies, such as an advertising agency tasked with delivering a particular project for a client within a certain timeframe, shutting down one extra day a week might not make a big impact in terms of profitability. But for a wider range of companies, such as sales or customer service-oriented businesses, that might not be an option.
"We're not talking about the company moving to a four-day workweek, we're talking about employees moving to a four-day workweek and different shifts and rosters and schedules, ensuring that you maintain coverage and service across the five days," officials with 4 Day Week Global previously told FOX Television Stations.
Some companies in the U.K. trial stopped work completely for a three-day weekend, while others staggered a reduced workforce over a week. One restaurant calculated their 32-hour week over an entire year to have long opening times in the summer, but much shorter in winter.
In other words, the four-day workweek is flexible and not a one-size-fits-all model.
This story was reported from Cincinnati.