326,170 Minnesotans live near oil train routes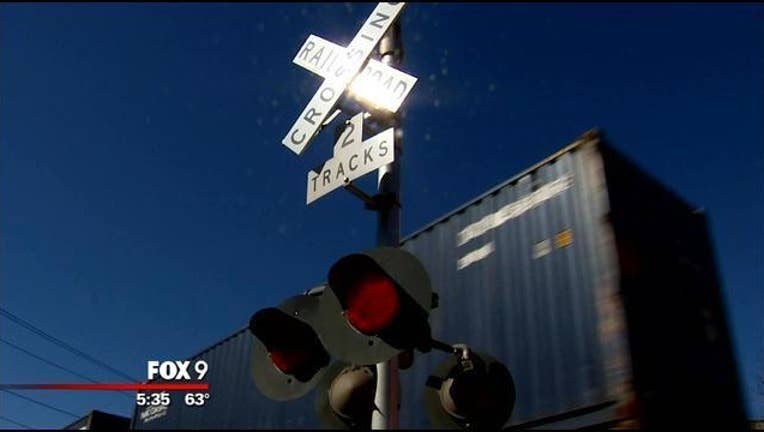 article
A new MnDOT analysis concludes that 326,170 Minnesotans live within the half-mile evacuation zones along state oil train routes. That stat has lawmakers worried.
More -- FOX 9 INVESTIGATORS: Explosive oil trains
"Last year we passed legislation that will get some more resources into the hands of first responders," says Rep. Frank Hornstein (DFL-Minneapolis). "But, there's little more they can do besides making sure that people evacuate these areas because it's very difficult to put out a big oil train fire."
Last week, Gov. Mark Dayton proposed a 10-year, $330 million plan to build safer railroad crossings -- one of them in the middle of a densely populated neighborhood along Como Avenue in St. Paul.
Dayton would pay for the upgrades by charging an annual $33 million assessment to the railroads, and force them to pay a new property tax.
Related -- Lawmakers take aim at oil train safety in Minnesota
The Minnesota Railroads Association says the tax "ignores the improvements that railroads make year-after-year and the more than $500 million in safety and service improvement that railroads will be making in Minnesota this year alone."
MnDOT Commissioner Charlie Zelle applauds the railroads association for making those improvements, but says safety concerns remain.
"Well, the railroads are investing a lot into the tracks and into their private system and we recognize that," he says. "But they're going across crossings and going through communities, there's an undue safety risk."
Democrats seem to be on the same page with Zelle. Sen. Scott Dibble (DFL-Minneapolis) says he plans to hold a hearing on a bill along the lines of Dayton's proposal tomorrow.