2 rescued after truck goes through ice in Todd Co.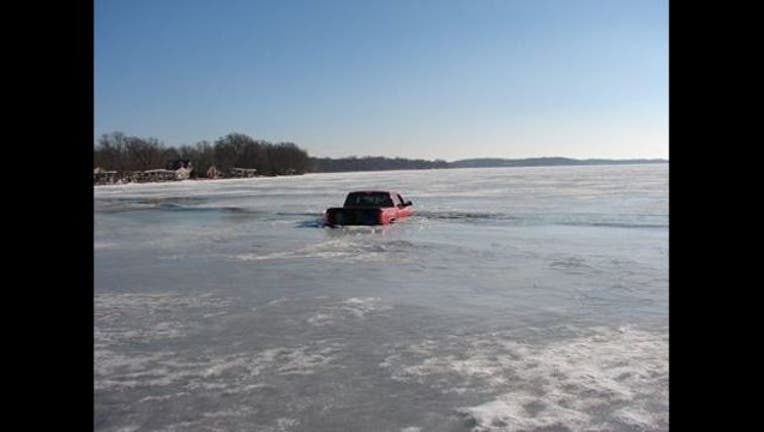 article
BURNHAMVILLE TOWNSHIP, Minn. (KMSP) - Two people are safe after their truck went through the ice on a lake in northwestern Minnesota Friday afternoon.
Around 1:30 p.m., two men from St. Joseph were driving on the north end of Big Swan Lake when their 2016 GMC Sierra went through the ice, according to the Todd County sheriff's office.
The vehicle sunk into about four feet of water before it stopped, allowing the driver and the passenger to climb out and get to safety.
The sheriff's office reported the ice was approximately two to three inches thick where the truck fell through. 
No one was injured in the incident.