2 bridges over 35W struck, one closed in Bloomington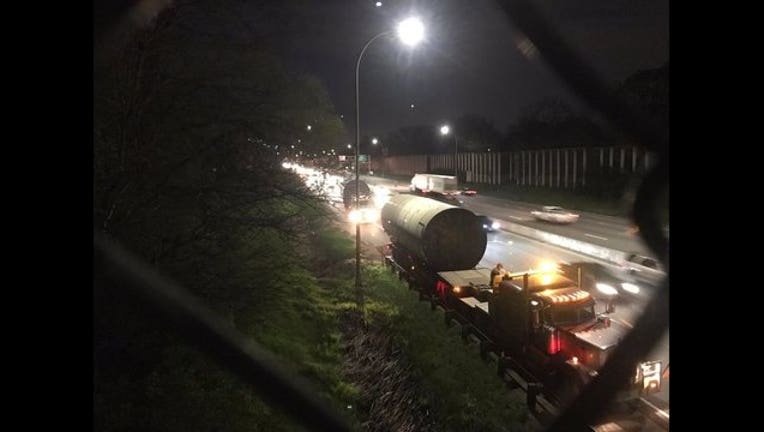 article
BLOOMINGTON, Minn. (KMSP) - Two bridges over Interstate 35W in Bloomington, Minnesota were struck by a vehicle Sunday evening, forcing the city to close one bridge and reduce traffic on the other.
According to the city of Bloomington, the 86th Street bridge is closed in both the westbound and eastbound directions after the bridge was struck by a vehicle traveling under it around 9 p.m. Sunday. The 82nd Street bridge was also struck, and has been reduced to three lanes – one westbound and two eastbound.
35W remains open to traffic.
The 86th Street bridge was scheduled to be removed and replaced beginning this June. The Minnesota Department of Transportation had previously made the decision to replace the bridge because of substantial damage and the need to increase the vertical clearance.