2 American hostages released from Gaza, Fox News is told
Fox News has independently confirmed that two American nationals held captive by Hamas have been released. 
A source with knowledge of the release confirmed to Fox News that the two American hostages, a mother and her daughter, were released "on humanitarian grounds" following Qatari mediation efforts.
They were identified as Judith and Natalie Raanan, who originally were taken by Hamas from the Nahal Oz kibbutz in southern Israel near the Gaza Strip.
"In response to Qatari efforts, Al-Qassam Brigades released two American citizens (a mother and her daughter) for humanitarian reasons, and to prove to the American people and the world that the claims made by Biden and his fascist administration are false and baseless," Al-Qassam Brigades spokesman Abu Obaida also said Friday. The Al-Qassam Brigades is the armed wing of Hamas.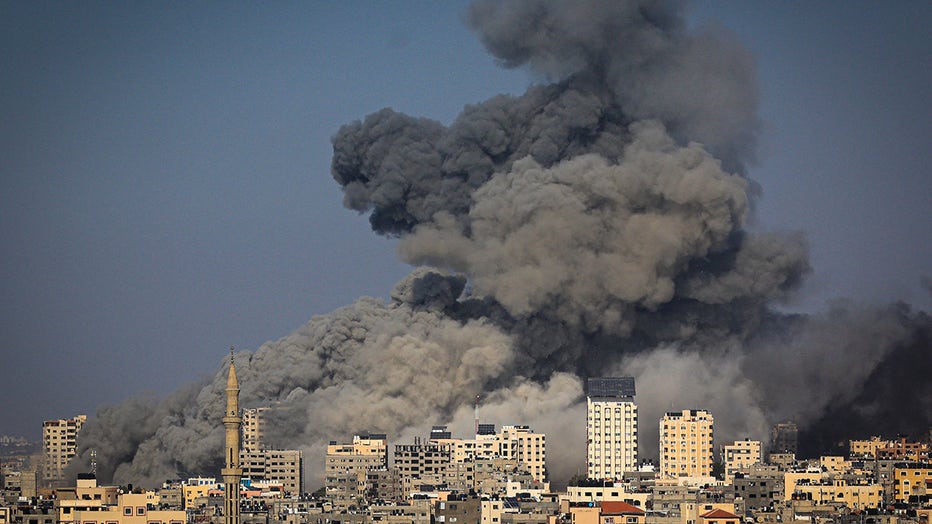 Smoke billows during Israeli air strikes in Gaza City on October 12, 2023. (Credit: MAHMUD HAMS / AFP) (Photo by MAHMUD HAMS/AFP via Getty Images)
LIVE UPDATES: ISRAEL AT WAR WITH HAMAS 
A source tells Fox News the hostages are now in the care of the Red Cross.
As of this morning, there were 11 Americans unaccounted for since Hamas launched its war against Israel on Oct. 7. 
The Israeli military said Thursday there are 203 Israeli hostages taken by Hamas in the Gaza Strip.
President Biden, speaking in Israel Wednesday, said, "There's no higher priority than the release and safe return of all these hostages" captured by Hamas.
"To those who are living in limbo, waiting desperately to learn the fate of a loved one, especially to families of the hostages – You're not alone. We're working with partners throughout the region, pursuing every avenue to bring home those who are being held captive by Hamas," Biden said.
RELATED: Gaza waits for humanitarian aid, as Israel tells troops to 'be ready' for ground invasion
Greg Norman is a reporter at Fox News Digital.