16-year-old charged in fatal shooting of St. Paul teen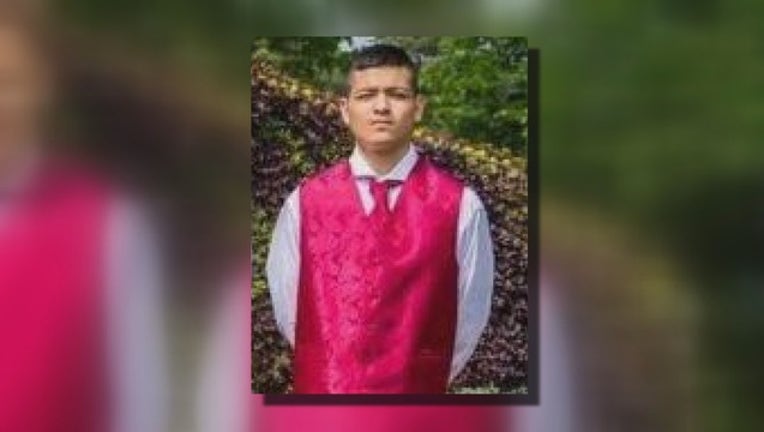 ST. PAUL, Minn. (FOX 9) - A 16-year-old boy has been charged with second-degree murder in the fatal shooting of 15-year-old Angel Reyes Hernandez in St. Paul Sunday morning.
Additionally, Ramsey County prosecutors have petitioned the court to have the suspect tried as an adult. 
According to the juvenile petition, the 16-year-old suspect, who as an acquaintance of Reyes Hernandez, shot him in the head during an argument while the two were at an apartment in St. Paul.  
Reyes Hernandez's body was discovered near a St. Paul dog park early Sunday. 
After being interviewed by police, and changing his story multiple times, the suspect was told by investigators that they believed he wasn't being truthful.
Police interviewed multiple witnesses who were at the apartment at the time of the alleged shooting who said the two were arguing over the gun when it went off. Witnesses say they heard the suspect yell he shot Reyes Hernandez. Witnesses went on to say the 16-year-old then demanded someone help him dispose of the body.
One witness did help bring Reyes Hernandez's body to the park near Alrington Avenue East and Arkwright Street North saying they were afraid of what the suspect might do if they didn't help. The witness also helped the suspect get rid of a bloody couch in a dumpster.
The suspect in currently in custody.