1.5 inches of snow clogs everything in Washington, D.C.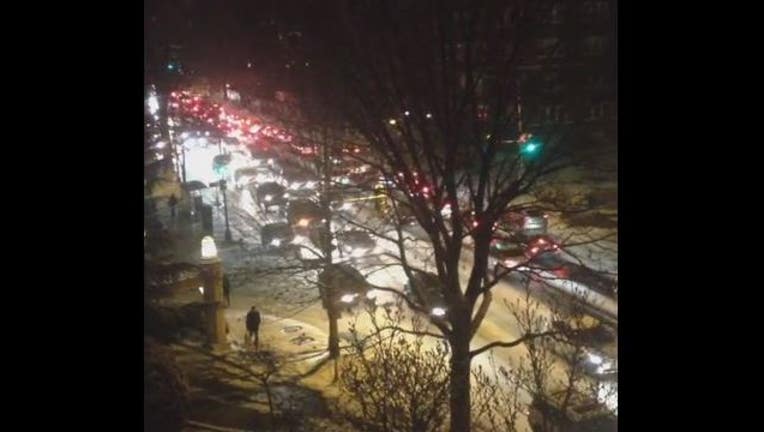 article
(KMSP) - Washington, D.C. received about an inch and a half of snow on Wednesday, and it didn't go well.
The White House pool reported President Obama's motorcade was stuck in traffic and "slipped and skidded" for an hour and 15 minutes to get from Joint Base Andrews to the White House -- sirens, flashing lights and stoplight liberties included.

People abandoned their cars on the crippled roadways and grocery stories flooded as the East Coast prepares for a major blizzard in the coming days.

The District Department of Transportation's Snow Team began pre-treating the roads with a brine and beet juice mixture to clear the ice.