$1.3 million worth of marijuana seized during North Dakota traffic stop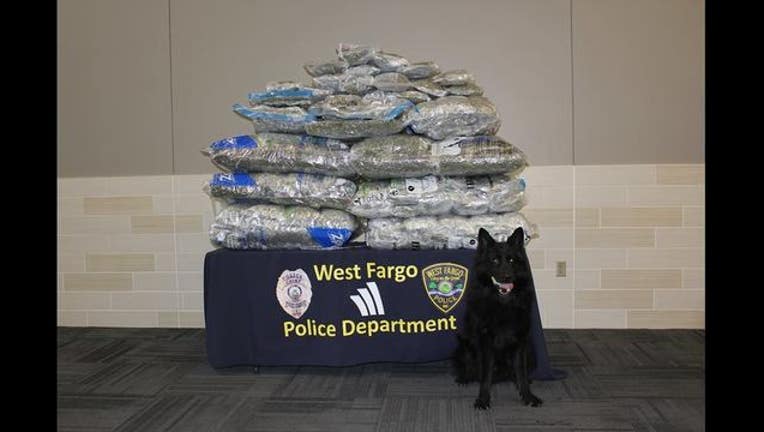 WEST FARGO, N.D. (KMSP) - Authorities in North Dakota found more than $1.3 million worth of marijuana in the back of a Minnesota woman's SUV during a traffic stop Tuesday. 
The 34-year-old Askov woman was pulled over for speeding on Interstate 94. During the traffic stop, a K9 named Disco alerted officers to the possible presence of marijuana, giving them probable cause to search her vehicle. 
During their search, officers found 286 pounds of marijuana concealed under blankets in the back of the woman's SUV. Authorities say the estimated street value of the drugs seized is more than $1.3 million. 
Police arrested the driver for possession of marijuana with intent to deliver.