Biden administration approves more than 16 million borrowers for student loan forgiveness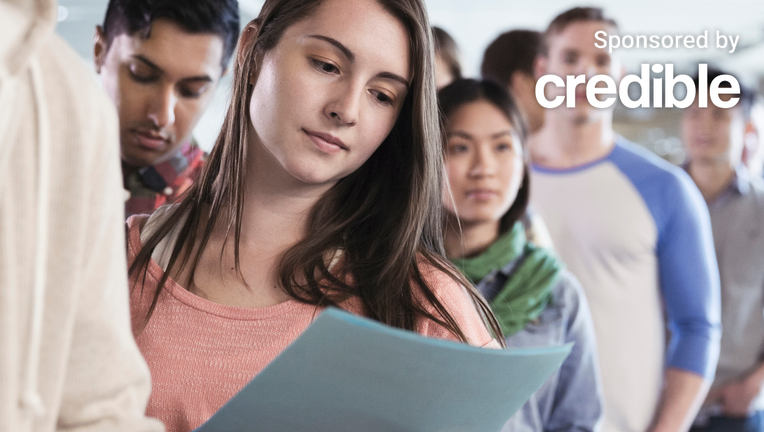 article
The Biden administration approved more than 16 million people for its contested student loan forgiveness plan, the president announced Friday.
More than 60% of the 26 million people who applied for relief have had their loans sent to servicers for discharge, the U.S. Department of Education said. But forgiveness is not guaranteed. The Department of Education faced lawsuits from six states and two individuals who argued it was unlawful. 
The Supreme Court will hear arguments over the president's plan on Feb. 28. Biden's student loan relief plan has been on hold since October when the Court of Appeals for the 8th Circuit delivered an emergency order to temporarily block the Biden administration's student loan cancellation plan. After a Texas judge blocked the relief plan in a separate ruling, the Department of Education ceased accepting applications for student loan forgiveness. 
"Courts have issued orders blocking our student debt relief program," a statement on the official online application page read. "As a result, at this time, we are not accepting applications. We are seeking to overturn those orders."
If you own private student loans, these won't qualify for any form of federal forgiveness, however, you could consider refinancing to a lower interest rate to lower your monthly payments. Visit Credible to get your personalized interest rate without affecting your credit score.
BIDEN ADMINISTRATION UNVEILS DEFENSE OF STUDENT LOAN FORGIVENESS PLAN AT SUPREME COURT
Student loan forgiveness: An ongoing legal battle 
In August, President Joe Biden announced his student loan forgiveness plan. His plan would forgive up to $10,000 for most federal student loan borrowers and up to $20,000 for those who received Pell Grants. To qualify, borrowers can't make more than $125,000 per year if filing single or $250,000 if married and filing jointly. 
But in October, the controversial program started facing legal challenges. On Oct. 21, the 8th Circuit court issued a temporary block on the relief plan after the six states of Nebraska, Missouri, Arkansas, Iowa, Kansas and South Carolina sued the Biden administration. They claimed the student loan relief plan would harm their tax revenues and is unlawful.
In a court filing, the Education Department said four of these states claim the plan would affect their tax revenues because it would immediately discharge some student loans that would have been discharged in the future and federal law doesn't treat discharges that happen between 2021 and 2025 as taxable income.
However, the Education Department said the "alleged harm is self-inflicted; a federal policy's incidental effects on a state's tax revenues are not judicially cognizable injuries."
In a different case, two individuals claimed the president's relief plan was unlawful because it made them partially or completely ineligible for the full range of benefits. In response, the Education Department said that vacating the debt forgiveness plan would make the plaintiffs' financial situation unchanged or worse than before. 
If Biden's student loan relief plan goes into effect, private student loans won't qualify for any of its benefits. If you hold private student loans, you could consider refinancing these to a better interest rate to lower your monthly payments. Visit Credible to compare options from different lenders and choose the one with the best rate for you.
BIDEN'S STUDENT LOAN FORGIVENESS: A TIMELINE OF LEGAL CHALLENGES FACING THE PLAN
Will the student loan relief plan hold up in the Supreme Court? 
The Biden administration has maintained that it is confident in the "legality" of its student loan forgiveness plan. In an opening brief, the Education Department said it believes the "plain language of the HEROES Act authorizes the plan." The Higher Education Relief Opportunities for Students (HEROES) Act of 2003 allows the Education Department to grant widespread student loan relief during national emergencies. 
Biden claims the COVID-19 pandemic has kept the nation under a state of emergency. However, plaintiffs argued that the president's moves don't meet the HEROES Act's requirement for "a real connection to a national emergency." The plan is estimated to cancel about $441 billion in federal student loan debt and eliminate balances for 40.5% of federal borrowers, according to a report by The Federal Reserve Bank of New York.
Currently, a pause on federal student loan payments and interest rate accumulation remains in place. The Biden administration says if the relief plan has not been implemented and the litigation has not been resolved by June 30, 2023, payments will resume 60 days after that.
Private student loan holders won't benefit from federal student loan forgiveness, a White House-led payment pause or federal repayment plans like the public service loan forgiveness plan (PSLF) plan. But they can consider consolidating their loans into a lower interest rate to lower monthly payments. Visit Credible to speak with a student loan refinancing expert to see if this option is right for you. 
SECURE 2.0 ACT: STUDENT LOAN PAYMENTS WILL COUNT TOWARD 401(K) MATCHING CONTRIBUTIONS
Have a finance-related question, but don't know who to ask? Email The Credible Money Expert at moneyexpert@credible.com  and your question might be answered by Credible in our Money Expert column.