Fear over Social Security's future pushes Americans to claim benefits early: survey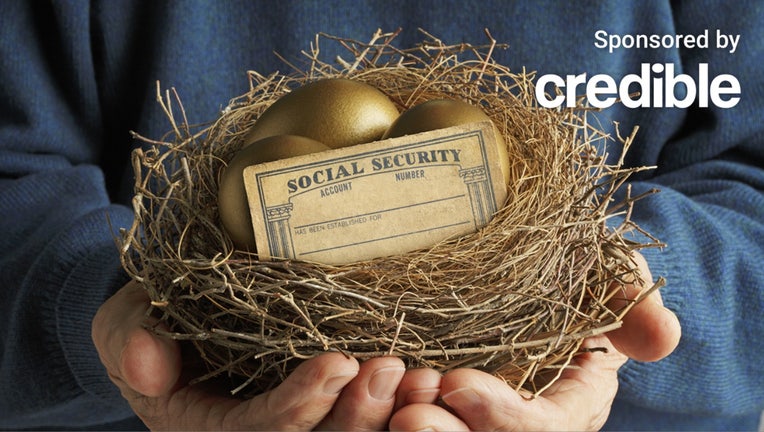 article
Most Americans plan to draw on their Social Security benefits well before reaching the age of claiming the maximum amount, according to a recent survey.
The decision to draw on benefits early came even as 72% said they knew that waiting would mean a higher payment, according to the Schroders' 2023 U.S. Retirement Survey. Yet, only 10% of Americans plan to wait until 70 to claim Social Security benefits, and 40% plan to take it between the ages of 62 and 65 – short of qualifying for full benefits.
The Schroders survey said that 44% of respondents planned to draw on their benefits early over concern that Social Security is running out of money. Social Security recipients could see their benefits cut by 20% as soon as 2034 unless Congress takes action, according to the annual trustees' report recently released by the Treasury.
"We have a crisis of confidence in the Social Security system, and it's costing American workers real money," Deb Boyden, Schroders head of U.S. defined contribution, said. "Fear about the stability of Social Security has people walking away from money that could improve their quality of life in retirement." 
If you are preparing for your retirement, you could consider using a personal loan to help you pay off debt at a lower interest rate, saving you money each month. Visit Credible to find your personalized interest rate without affecting your credit score.
Credit card users with the highest balances live in these states: survey
Waiting until 70 yields a higher income
The upfront benefit of claiming retirement benefits at age 70 is a higher payment, according to retirement planning experts.
"For each year an individual defers beyond their full retirement age, until age 70, they will generally accrue a permanently increased benefit amount of 8%," Joseph Doerrer, Mezzasalma Advisors vice president of wealth planning, said. "For an individual with a full retirement age of 67, deferring to age 70 means a permanent benefit increase of 24% above their full retirement age amount."
For married couples, deferral until age would increase the possible survivor benefit for a surviving spouse, ensuring they will receive the maximum Social Security benefits during the difficult period when a spouse passes, Doerrer explained.
In terms of how much money that translates into, retirees are leaving up to $111,000 per household behind by claiming Social Security at the suboptimal time, according to David Rosenstrock, a director at Wharton Wealth Planning.
"Delaying your filing will clearly leave you with more money on a monthly basis, but you need to consider whether it will mean getting the most money on a lifetime basis," Rosenstrock said. "If you need the income sooner rather than later for personal circumstances or if you don't expect to live very long because of health issues or your personal family health background, then it could make more financial sense for you to claim benefits at full retirement age or even sooner to receive the highest lifetime payout."
If you are planning for retirement, paying down debt can put you in a better position financially, and a personal loan could help. You can visit Credible to compare multiple lenders at once and choose the one with the best interest rate for you.
40% of Americans forced into early retirement: survey
Waiting till 70 to claim is one way to hedge longevity risk
Claiming retirement benefits later is also a way to mitigate the risk of outliving savings.
Only 12% of American adults are planning retirement with accurate longevity measures, despite it being an essential factor in overall retirement readiness, according to the most recent TIAA Institute-Global Financial Literacy Excellence Center (GFLEC) Personal Finance Index survey. 
For example, 72% of Americans with a stronger sense of longevity literacy are saving for retirement regularly, compared to 58% of those with weak longevity literacy, the survey said. And 69% are confident about having enough money to live comfortably throughout retirement, compared to 53% of those with weak literacy. 
"If you have reason to believe that you might have a longer-than-average lifespan, waiting until 70 can provide a higher guaranteed income stream in your later years," Smart Insurance Agents Founder Tarek El Ali said.
For Americans who have already started collecting and regret it, they can still take some corrective actions. Social Security beneficiaries between full retirement age and age 70 can voluntarily suspend payments to maximize earnings in the future, according to Rosenstrock.  
"If you started collecting within the last 12 months, you could even withdraw your claim by repaying the benefits you have already received," Rosenstrock said.
If you are retired or are preparing to retire, paying down debt with a personal loan can help you reduce your interest rate and monthly expenses. Credible can help you compare multiple personal loan lenders at once and choose the one with the best interest rate for you.
Gen Xers face alarming retirement shortfall, study says
Have a finance-related question, but don't know who to ask? Email The Credible Money Expert at moneyexpert@credible.com and your question might be answered by Credible in our Money Expert column.