Home insurance prices increased nearly 25 percent: Policygenius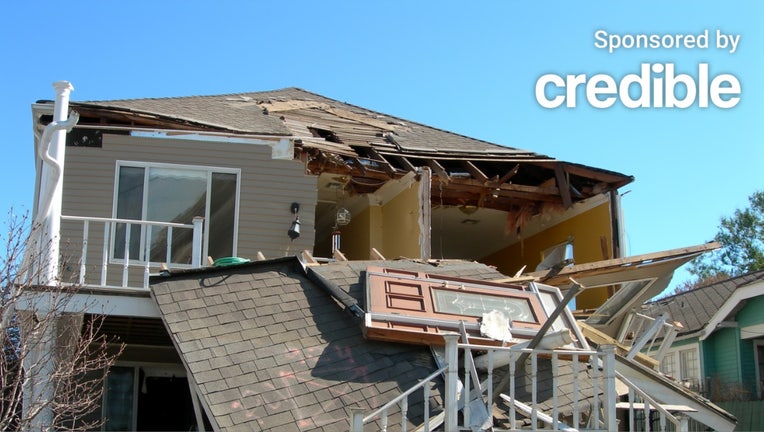 article
Home insurance prices increased by 21% on average between May 2022 and May 2023, according to the latest internal data by Policygenius. Nearly all (94%) of people who renewed their policies were quoted higher premiums, Poligenius reported.  
These were the states that saw the highest increases at renewal.
Florida (+35%)
Idaho (+31%)
Colorado (+30%)
South Dakota (+28%)
Louisiana, Texas, and Oklahoma (+27%)
"Several of these states have dealt with an increase in natural disaster losses and dwindling insurance options over the last few years," Policygenius said in its report. 
Still, some East Coast areas saw smaller home insurance price increases at renewal, according to the study.
Vermont (+10%)
New York (+11%)
Maine (+13%)
New Hampshire (+14%)
"While homeowners in these states haven't experienced the same level of sticker shock as others, home insurance premiums have still increased," Policygenius said in its report.
Homeowners should prepare their homes by making sure they have enough insurance and the right coverage. You can visit Credible to check out plans, providers, and costs and compare options in minutes.
Consumers are turning to personal loans to pay off credit card debt: TransUnion
Natural disaster damage is driving up home insurance costs
Insurance companies in 2022 paid out $99 billion in claims related to natural disasters, driving the fifth most severe year for insurance losses, according to Policygenius research.
"To help pay for it all, insurance companies appear to be passing more of these costs onto customers than ever before," Policygenius said in its report. 
Notably, the total number of natural disasters in the U.S. in 2022 is nearly equal to the amount seen during the last decade, with Hurricane Ian being the second costliest storm in history, Poligenius reported. Between 2010 and 2019, the frequency of natural disasters nearly doubled from the prior decade to 131 or 13 per year, according to Policygenius research. 
Nonetheless, many have been moving to disaster-prone areas, according to a report by Redfin. In particular, the most flood-prone U.S. counties experienced 384,000 more move-ins than move-outs in 2021 and 2022, representing a 103% increase from the last two years. And counties with the highest wildfire risk saw 446,000 more people move in than out in the last two years, marking a 51% increase from 2019 and 2020. 
"Many disaster-prone areas are relatively affordable because homebuyers and renters have a larger pool of homes to choose from," Redfin said in its report. "America is increasingly building housing in places endangered by climate change; more than half (55%) of homes built so far this decade face fire risk, while 45% face drought risk, a separate Redfin analysis found. By comparison, just 14% of homes built from 1900 to 1959 face fire risk and 37% face drought risk. New homes are also more likely than older homes to face heat and flood risk."
If you live in a disaster-prone area, it's important to have the right home insurance coverage. Visit Credible to get your personalized quote in minutes. 
Consumer credit increased by nearly $5 trillion
Rising construction costs have increased homeowner's insurance rates
Inflation, supply-chain issues and labor shortages triggered by the COVID-19 pandemic had a massive impact on home insurance costs, according to Policygenius. 
"Because the dwelling coverage portion of homeowners insurance is based on the cost to rebuild the home from the ground up, including the price of lumber, roofing, and other raw materials, the amount that insurers are responsible for paying out on each claim has also gone up," Policygenius said in its report. "As a result, insurers have increased premiums to offset the higher loss ratios created by inflation." 
Additionally, the costs of materials to rebuild homes throughout the United States have increased by 30% over the last five years, according to the International Insurance Society (IIS).
"The U.S. experienced the highest cumulative increases in property replacement costs," the IIS said in a post.
Overall inflation increased 3.2% year-over-year in July, based on the Consumer Price Index (CPI) released by the Bureau of Labor Statistics (BLS).  
If you have a mortgage, you're typically required to carry homeowners insurance, but you don't have to choose a particular policy from any specific company. You can save by comparing policies and shopping around for the best options. Visit Credible to speak with an expert and get your questions answered. 
Medicare Part D drug prices increase more than 200% on average: AARP
Have a finance-related question, but don't know who to ask? Email The Credible Money Expert at moneyexpert@credible.com and your question might be answered by Credible in our Money Expert column.