Weekend winter storm could add 5-6 inches to current snowpack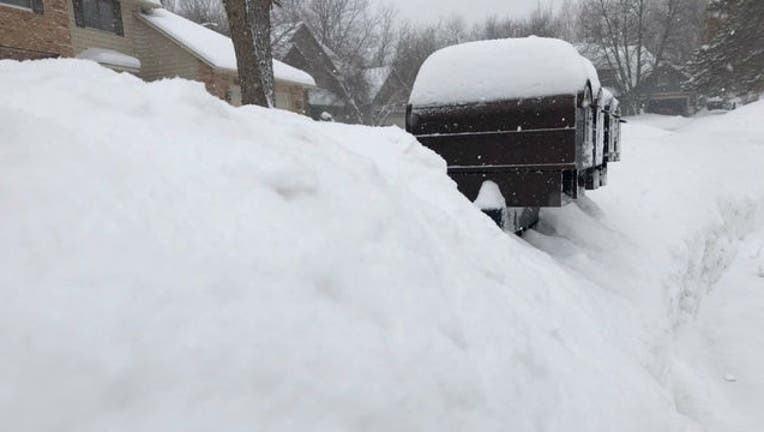 (FOX 9) - If you're tired of hearing about the snow, we recommend closing your ears as we head into the weekend because we've got another round of winter weather headed in our direction.
This upcoming storm is still taking shape, but ahead of its arrival a Winter Storm Watch has been issued. As of now, the watch goes into effect early Saturday morning, and goes through Sunday morning. It covers all of central and southern Minnesota, and western Wisconsin.
Again, the storm is still taking shape. As it approaches, we'll have a better idea of just how much snow we're talking and where the heaviest snow will fall, but currently it's looking like it could bring 5-6 inches or more of snow for most areas in the watch zone, which will be a nice little addition to our already massive amount of snowfall we've seen this winter.
Wind will also be concerning with this system, as its likely to blow around the snow that we are expecting to make traveling Saturday night, and Sunday fairly dicey. 
Last week gave us another 5-plus inches of snow, which brought our 2018-2019 winter season snowfall total to more than 60 inches! Thanks, February.