STORMY SUNDAY: Severe weather, chance of snow, drifts into Minnesota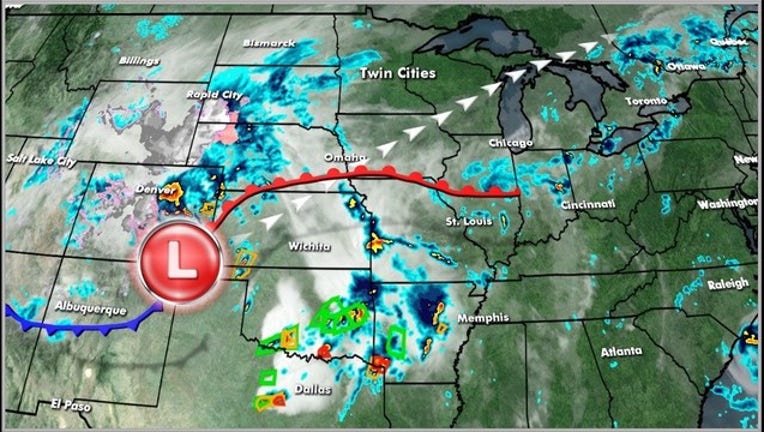 article
The severe weather potential is becoming a bit more clear now as a tornado watch has been issued for parts of southwestern Minnesota through 9pm Sunday night. Remember that a tornado watch is issued when conditions are favorable for severe thunderstorms to develop that may contain tornadoes and does NOT mean that tornadoes are going to occur in every location in the watch area.


Severe weather is expected to be confined to southwestern Minnesota and not in the metro as seen in the severe weather outlook issued by the Storm Prediction Center above. However, this is a very fluid situation and will need to continue to be monitored into tonight as storms can migrate away from watches and hold onto their severe components longer than anticipated.


Current outlooks show storms developing in Nebraska and South Dakota through the afternoon which will push into southwestern Minnesota sometime late in the afternoon or early evening, however, since the watch is in place, thunderstorm development could occur at any time. If a tornado WARNING is issued for your area, that means a tornado is occurring or is expected to occur in your area very soon… you should head to your tornado shelter at that time. Best place to be in a tornado is in the lowest most inner portion of your building, basements are best, and put as many walls between you and the outdoors as possible.
On the back side of this system, its cold enough to snow. In fact, parts of MN may see a few flakes come Monday. 


I'm not saying that we will see snow in the metro, but the back side of this low will give us the cold shoulder as we start off the workweek. 


As of Saturday night, the Storm Prediction Center has parts of Southwestern Minnesota in the ENHANCED risk category for severe weather. This means that severe weather is likely with numerous severe thunderstorms and even a few isolated tornadoes. 


As of Saturday night, here is the weather timeline for a Stormy Mother's Day!
Get the Fox 9 weather app
iPhone: http://bit.ly/lcP0qS 
Android: http://goo.gl/pmLdX
See a full list of active watches and warnings at fox9.com/weatheralerts